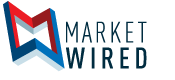 Transportation and Technology Leaders Converge in San Francisco for C3's Connected Mobility Summit on October 20
/EINPresswire.com/ -- Interactive demos from Ford, HERE, Hyundai, Pioneer will illustrate the dramatic impact technology is having on urban mobility
SAN FRANCISCO, CA--(Marketwired - Oct 18, 2016) - Thought leaders from today's most influential technology and mobility companies will meet this Thursday in San Francisco at the C3 Group's Connected Mobility Summit. Executives and opinion makers from the automotive, technology, VC, government and academic communities will participate in an interactive dialogue on the state of mobility -- with a special emphasis on the impact technology is having on urban transportation -- in an intimate, fun and uniquely informal setting.
Technology is rapidly transforming transportation. From Uber and Lyft's takedown of the taxi industry in San Francisco to Google's self-driving cars, this disruption is visible and ubiquitous in the Bay Area and quickly spreading to other urban centers.
The Connected Mobility Summit will feature innovative technology demonstrations and interactive panel discussions. Participating speakers will include: Mike Hetke, AAA; Sudipto Aich, Ford; Dr. Jiri Marek, Bosch; Pasula Reddy, Continental; Grant Courville, BlackBerry's QNX Software Systems; Karl Brauer, Cox Automotive; Ted Cardenas, Pioneer; Monali Shah, HERE; Avery Ash, INRIX. Panel topics will cover:
Making Cities and Urban Transportation Smarter
Which Transportation Start-Ups Have Staying Power?
The Next-Generation of In-Dash Technology and Content
The Unintended Consequences of Self-Driving Cars


The Connected Mobility Summit will also feature cutting-edge vehicles and tech demonstrations including:
Ford will discuss partnering with cities like San Francisco for current and future transportation needs, showcasing Chariot crowd-sourced shuttles and Ford GoBikes
HERE will demonstrate its traffic and routing capabilities for drivers, businesses and authorities in a 3D cityscape of San Francisco
Hyundai will be showing its highly-anticipated new IONIQ hybrid
Pioneer will be offering demonstrations of its advanced in-vehicle technology that brings today's connected lifestyle into the dash 


San Francisco DJ/producer Miles Medina will provide music courtesy of Gracenote. Attendees can also enter for a chance to win a Vinli connected car device.
EVENT SUMMARY
WHAT: Connected Mobility Summit
DATE: Thursday, October 20, 2016
TIME: 3:30-8:30 p.m. PT (Media-only preview from 3:00-3:30 p.m. PT)
LOCATION: Dogpatch Studios, 991 Tennessee Street, San Francisco, CA, 94107
REGISTRATION: Members of the press can register for free. To register visit: https://www.eventbrite.com/e/c3-connected-mobility-summit-tickets-26572771876
SOCIAL MEDIA: For live updates at the event follow @C3Report and #C3SummitSF on Twitter
About The C3 Group:
Created by distinguished car technology journalist and expert Doug Newcomb, the C3 Group provides a combination of leading conferences, authoritative content and strategic consulting services to the companies and organizations spearheading the rapid changes occurring in connected mobility. The C3 Group drives the conversation on the connected car and future mobility through carefully curated events and provides timely news and analysis through its C3 Report newsletter and the Connected Car Council. For more information on the C3 Group please visit www.cthreegroup.com.
CONTACT:
Stephannie Depa
Breakaway Communications for C3
(415) 358-2485
Email Contact