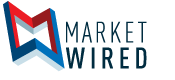 Reve Marketing Launches Recipe Chatbots to Drive Customer Engagement for Torani
/EINPresswire.com/ -- Torani Recipe Assistant Brings 140 Syrup Flavors and 90 Years of Recipes to Conversational Bot Solution
Reve Chatbot Flow
Click here for high-resolution version
Torani Logo
Click here for high-resolution version
MOUNTAIN VIEW, CA--(Marketwired - Oct 18, 2016) - Reve Marketing, the leading force in customer acquisition and engagement technology, formerly known as SocialTwist, today announced the formation of a partnership with Torani, the leading flavored syrup brand, to launch Torani Recipe Assistant. The new solution, launching over Facebook Messenger with other platforms soon to follow, will offer conversational chatbots to cultivate loyalty and help consumers navigate through more than 1,650 recipe options on www.torani.com.
In addition to enabling seamless and more comprehensive assistance, Torani Recipe Assistant will generate analytical data in four major categories: Chat engagement metrics, consumer pathway modeling, content-based metrics, and eventually, loyalty measurement.
"Torani fans are always looking for creative ways to use our products, and we think the conversational bot technology will make it easier than ever to access our recipes and discover new ways to try out our flavors," said Jennifer Morimoto, Sr. Digital Marketing Manager at Torani. "Our fans include people of all ages, and when Reve Marketing suggested recipe chatbots for messaging we were excited to explore the concept. Messaging, especially on Facebook, has clearly established itself as the preferred method of communication for Millennials and Gen Z. Reve Marketing has become our trusted partner and innovator in the loyalty and engagement space and we're excited to be able to offer our customers this innovative new way to engage with our recipes."
The Company recently made the brand transition from SocialTwist to Reve Marketing and this is the first initiative announced under the new name.
"Our innovation is fueled by the kind of collaborative relationships we have with partners like Torani," said Vijay Pullur, Founder and CEO of Reve Marketing. "We were working with them on building loyalty architecture around their online recipe library and were inspired by their willingness to incorporate new technologies to support their highly engaged customer base. So we thought beyond social and beyond loyalty and speculated as to what the next level of scalable engagement could be. We have had great success in the development of first-generation chatbots and we were convinced they could provide the logical solution to matching the high level of consumer curiosity with comprehensive advice. With more than 140 flavors serving as ingredients to over a thousand delicious beverages and more, a conversation with Torani Recipe Assistant is truly the best way to explore the possibilities of one of America's favorite syrup brands."
Torani Recipe Assistant is standing by 24/7 to help consumers find recipes for Torani products quickly on Facebook Messenger: https://www.facebook.com/ToraniFlavor.
"Our number one goal with chatbot technology is to enhance and not depersonalize the customer experience, so we are always looking for situations in which AI can be combined with CRM and loyalty," said Vivek Lakshman, Co-Founder and Vice President Products of Reve Marketing. "By embracing the technology through recipes and loyalty, Torani is leading the way for CPG companies taking engagement to the next level with conversational commerce. For the consumer we are providing laser fast access to information and expertise and for the company we enable these intricate conversations to take place on a grand scale."
About Torani:
Is it only in the Bay Area that you could find a 90-year-old start-up company? Established in 1925 in the North Beach neighborhood of San Francisco, California, Torani crafts real flavor by starting with the best ingredients like natural flavors and pure cane sugar, carefully blended to deliver amazing flavor. Torani is still family-owned, and we offer a wide range of products including Sauces, Smoothies, Frappes, and Chai, along with our iconic Torani Syrups, the most popular consumer brand of flavored syrups in North America. Sold at retailers, online and proudly served in cafés and restaurants around the world, Torani continues to stay on the creative edge of flavor. For more information about Torani, visit www.torani.com.
About Reve Marketing:
Reve Marketing helps marketers stay on the cutting edge of martech, with solutions they need to power any digital strategy, fast and affordably. The firm also partners with top agencies, helping them to leverage breakthrough technology -- such as chatbots -- with their clients. Taking an agile and collaborative approach to marketing technology, the firm's unique component-based solutions are enterprise-grade scalable and require minimal IT involvement to implement. Technology for customer engagement, referrals, loyalty and digital promotion can be used out of the box or combined, extended or easily customized.
Image Available: http://www2.marketwire.com/mw/frame_mw?attachid=3066258
Image Available: http://www2.marketwire.com/mw/frame_mw?attachid=3066261