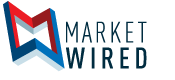 BankMobile Promotes Andrew Crawford and Lutz Braum to Managing Directors
Andrew Crawford
Click here for high-resolution version
Lutz Braum
Click here for high-resolution version
/EINPresswire.com/ -- NEW YORK, NY--(Marketwired - October 18, 2016) - BankMobile, a division of Customers Bank, and America's largest mobile-first bank with a mission to make banking affordable, effortless and financially empowering, today promoted Chief Client Officer Andrew Crawford and Chief Marketing Officer Lutz Braum to Managing Directors. Crawford and Braum will each retain their current roles in addition to their new management positions.
"It is an honor to promote Andrew and Lutz to Managing Directors at BankMobile," stated Jay Sidhu, Chairman and CEO of Customers Bank and BankMobile. "Both individuals have helped us reach our monumental successes this year, and we look forward to their support in driving and implementing our business strategy as we build a technology driven bank that is disrupting the industry."
Crawford is responsible for sales and delivering an exceptional client experience for colleges and universities across the country. Through his leadership, BankMobile now has relationships with more than 750 campuses around the country providing it with access to approximately 25 percent of the student market. Prior to his role at BankMobile, Crawford was Senior Vice President of Client Services & Operation at Higher One. He also previously worked at Kaplan Test Prep & Admissions, Color Kinetics and Exchange Solutions, Inc. Crawford holds an MBA from the University of Michigan - Stephen M. Ross School of Business and a BA from the University of Pennsylvania.
Braum is a seasoned marketing executive with over 20 years of experience in financial services, with deep expertise in digital marketing, consumer engagement, and direct marketing. He has a successful track record of increasing revenues and profits for business units, start-ups, and products, both domestically and internationally. Prior to his current role, Braum was Chief Marketing Officer of PetCareRx. He previously worked at PayPal, Wells Fargo, Washington Mutual, Wachovia and Citibank. Braum holds an MBA from the Wharton School of Business and BS in Finance from Arizona State University.
With over two million depositors serviced, BankMobile is the largest mobile-first bank in the country in terms of number of consumer checking accounts. BankMobile is also likely in the top 25 banks in the country in terms of number of consumer checking accounts serviced. In addition, it is expected this service will generate approximately 500,000 new student checking accounts each year for BankMobile.
About BankMobile
Established in 2015, BankMobile, a division of Customers Bank, is America's largest mobile-first bank, offering fee-free checking and savings accounts. It provides target customers -- millennials, the underbanked and middle income households with a digital, effortless, and financially empowering experience. BankMobile offers checking, savings, lines of credit, joint accounts and access to over 55,000 surcharge-free ATMs nationwide (BankMobile VIP customers have free access to every ATM in the country, which is more than 400,000 ATMs), a guaranteed higher savings rate than the top four banks in the nation, a personal banker for all customers, and a free financial advisor for VIP customers. BankMobile is operating as the digital banking division of Customers Bank, which is a Federal Reserve regulated and FDIC-insured commercial bank. For more information, please visit www.bankmobile.com.
Image Available: http://www.marketwire.com/library/MwGo/2016/10/17/11G118341/Images/2013.07.16_AndrewCrawford-1557-Edit-ce84469964439da98a6cb24123759c39.jpg
Image Available: http://www.marketwire.com/library/MwGo/2016/10/17/11G118341/Images/2014.12.22_LutzBraum-2412-Edit-2000fa7583a197d58bdced45f164c179.jpg