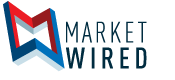 Good Housekeeping Launches "Nutritionist Approved" Consumer Food Emblem and First-of-Its Kind Incubator for Food Brands
/EINPresswire.com/ -- Dole, Garden Lites, Luvo, Larabar, PANATEA, Chelan Fresh, Beanitos, Jarlsberg and Carrington Farms First Food Partners to Receive the Emblem
NEW YORK, NY--(Marketwired - October 18, 2016) - Good Housekeeping magazine today announced the launch of the Good Housekeeping "Nutritionist Approved" Emblem and first-of-its kind Incubator for food brands, designed to help consumers simplify the process of making better food decisions.
Since 1909, the Good Housekeeping Seal has served as a symbol of assurance and reliability to consumers. The new Good Housekeeping Nutritionist Approved Emblem will leverage the GH Institute's "Tried and Tested" authority into the food space
"We are constantly looking at ways to better inform and serve our readers. The GH Nutritionist Approved Emblem allows us to expand the scope of the GH Institute by applying our expertise to the grocery aisles," says Good Housekeeping Editor in Chief Jane Francisco. "Combining scientific evidence with an understanding of consumers' every day challenges, products that receive the GH Emblem will empower consumers to confidently navigate crowded supermarket shelves and make healthier purchases."
The GH Nutritionist Approved Emblem and Incubator is led by GH Nutrition Director and Registered Dietitian (RD) Jaclyn London, who developed the program with the goal to not only help consumers make informed food choices that inspire healthier eating habits, but to work directly with companies on their overall brand messaging and product development.
The GH Food and Nutrition Brand Lab Incubator, housed inside of the state-of-the-art Good Housekeeping Institute at Hearst Tower in NYC, will be evaluating new and existing products for Emblem consideration.
"Brands that align with GH Nutritionist Approved core values -- simplicity, transparency and innovation -- are considered and go through a rigorous evaluation process," says London. "We are proud to stand behind our first nine GH Emblem earners -- nutritious options to incorporate into our every day meals and snacks."
The launch partners are comprised of a curated group of up-and-comers and household names that provide product innovations geared toward making nutritious food simpler to consume and enjoy. See the full list of launch partners below:
To read more about the Good Housekeeping Nutritionist Approved Emblem and first recipients, visit www.ghnutritionistapproved.com and pick up a copy of the November issue of Good Housekeeping, on newsstands October 18.
About Good Housekeeping:
Celebrating 130 years, Good Housekeeping (goodhousekeeping.com) is a leading lifestyle media brand inspiring a monthly audience of 30+ million readers to discover genius innovations, delicious ideas, style-savvy trends, compelling news and best-in-class products for their homes, families and themselves. The Good Housekeeping Institute's state-of-the-art labs combined with Good Housekeeping's seasoned editorial talent is unparalleled. Staffed by top engineers, scientists and technology experts, the GH Institute tests and evaluates thousands of products each year for the magazine, website and for the Good Housekeeping Seal and the Green Good Housekeeping Seal, which are among the most recognized and trusted consumer icons in the world today. Good Housekeeping, which also has five international editions, is published by Hearst Magazines, a unit of Hearst, one of the nation's largest diversified media, information and services companies. With 21 titles in the U.S., Hearst is the leading publisher of monthly magazines in terms of total paid circulation, and reaches 79.5 million readers and 68 million unique site visitors each month (comScore). Follow Good Housekeeping on Facebook, Instagram, Twitter, Pinterest and on the Inside the Institute blog. Follow Jane Francisco on Twitter and Instagram.