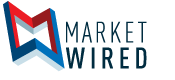 AXON-ID Announces Corporate Name Change to Askida
/EINPresswire.com/ -- The company changes its name, renews its commitment to quality and trust as it gains footholds in markets outside Quebec
MONTREAL, QUEBEC--(Marketwired - Oct 18, 2016) - AXON-ID, a leader in development and quality software, is proud to announce that it is changing its corporate name to Askida. The name change is intended to better reflect the distinctive traits such as service quality, performance and trust that have traditionally characterized the organization.
At this turning point in the company's history, as it recently opened a new office in Toronto and prepares to enter new markets outside Quebec, Askida wishes to adopt a distinctive corporate identity capable of conveying its values on an international scale. In the Abenaki language, the word Askida evokes the notion of trust. Inspired by nature, the new brand image symbolizes both the complex yet organized character of Information Technology and its capacity for renewal.
"Our new corporate name expresses the unswerving principle upon which we build relationships with our customers who expect no less than superior and consistent quality," stated Steeve Duchesne, co-founder and President of Askida. "This rebranding provides us with an opportunity to reiterate our firm commitment to continue to deliver the best quality services. We wish to help our customers adapt to the profound changes that are transforming business processes as a result of the rapid evolution of technologies."
Serge Thiboutot, co-founder and Vice-President, Research and Development at Askida, for his part highlighted the contribution of its team of professionals whose technical know-how remains the main strength of the organization. "Our success lies in the high degree of expertise of our 80 specialists as they are the ones who have enabled us to gain customers' confidence, year after year. Our commitment to quality will continue to be present at all levels of collaboration with each customer."
The new corporate name is effective immediately.
About Askida:
Askida is a center of expertise in software development and quality assurance whose aim is to optimize the competitive advantages of its customers while reducing cost and risk. The company develops customized, premium quality software and guarantees the quality of existing software through its own ASKIDA solution. Located throughout Quebec and North America, its client base consists of innovative organizations which require top-of-the-line solutions that cater to their unique business processes and high standards of software quality. www.askida.com