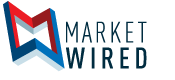 Skyepack's Textbook Liberation Fund Open for New Grant Applications
/EINPresswire.com/ -- Textbook alternative offers benefits to students, faculty and schools
WEST LAFAYETTE, IN--(Marketwired - October 18, 2016) - Skyepack LLC, an organization focused on the design and production of digital course materials as an alternative to the traditional textbooks ecosystem, today announced the opening of its Textbook Liberation Fund for a third round of available funding to faculty members or departments who want to transition their courses away from high-priced textbooks.
"College students deserve cost-effective and easy-to-use alternatives to textbooks," said Skyepack Chief Executive Officer Brady Kalb. "Getting access to books and other mandatory course materials shouldn't require a student loan or settling for out-of-date resources."
Skyepack works directly with universities and their faculty to provide cost saving solutions for institutions and their students. Through its platform, services and design team, Skyepack offers students and instructors an interactive, 21st century classroom experience available as a lower cost alternative to traditional textbooks as well as their digital companions.
Recently, Skyepack engaged with Saint Paul College in an effort to provide a cost savings to students and customize course materials for the Biology 1725: Environmental Science class.
"We began developing new course materials with Skyepack in May 2016 and launched on August 23," said Saint Paul College Biology Instructor Joanna Cregan. "Prior to working with Skyepack, our students paid $160 for the required textbook. This fall, they paid $30. Plus, we are now able to modify the materials Skyepack created to meet our needs as our course evolves over time."
Skyepack utilizes Open Educational Resources (OER), content the instructor has already created or plans to create, custom content created by the company and content licensed from third parties to develop custom alternative materials for specific courses as well as entire departments.
In addition, Skyepack protects the intellectual property of educators by publishing their content and course materials without claiming ownership of their work.
To apply for a grant through the Textbook Liberation Fund, faculty or department chairs must complete a proposal and submit it according to the rules and conditions explained on the Fund's website by 11:59 p.m. Eastern Standard Time on Nov. 13, 2016.
To learn more about the Textbook Liberation Fund, visit http://skyepack.com/Textbook-Liberation-Fund.html.
To learn more about Skyepack, visit http://skyepack.com.
About Skyepack
Skyepack saves students from textbooks. We design and curate custom digital course packs from Open Educational Resources, faculty created content, and licensed third-party content. Students access their course materials on our web+mobile platform at a fraction of the cost of traditional textbooks. Our instructional designers work directly with faculty members, making the transition to fairly priced custom materials easy. To learn more, visit skyepack.com or follow @skyepack on Twitter.