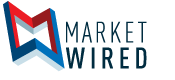 MEDIA ALERT: Industry Leaders to Discuss How Technology Enables Better Patient Outcomes During Pega Healthcare Summit
/EINPresswire.com/ -- CAMBRIDGE, MA--(Marketwired - October 18, 2016) - Pegasystems (NASDAQ: PEGA)
What: The sixth annual Pega Healthcare Summit, hosted by Pegasystems Inc., will focus on the role technology plays in the issues, challenges, and opportunities facing healthcare organizations today.
When: Wednesday, October 19 and Thursday, October 20, 2016
Where: Renaissance Boston Waterfront Hotel, 606 Congress Street, Boston, Massachusetts
Who: More than 300 healthcare and technology thought leaders from over 70 leading healthcare and consulting organizations will convene at the Pega Healthcare Summit to discuss the issues, challenges, and opportunities facing the healthcare industry. Focused on improving outcomes, this year's event will include real-world examples of how technology is enabling better experiences that produce higher quality results for consumers. Attendees can join and participate in a series of presentations from industry leaders including:
Tom Hopcroft, CEO, MassTLC
Brian Kalis, managing director, healthcare, Accenture Digital
Mark Slaughter, head of HealthSuite Labs, Philips Healthcare
Susan Taylor, global healthcare business line leader, Pegasystems
Melinda Thiel, SVP, strategy integration and business transformation, Healthfirst
Alan Trefler, founder and CEO, Pegasystems
This year's summit will also include live demo stations in the Tech Pavilion, as well as main stage demos to show how technology is enhancing the healthcare industry. For example, attendees can see a live demo by Pega, Cisco, and Serendebyte, showing the integration of the Pega® Customer Service application, Cisco Spark's video chat capabilities, and Tropo's, a Cisco company, voice and messaging features to enable healthcare organizations to improve patient outcomes.
For more information, including a complete list of speakers and sessions or to register for the event, please visit the Healthcare Summit website at https://www.pega.com/events/healthcare-summit. To join the conversation on Twitter, please use #pegahc.
Pegasystems (NASDAQ: PEGA) develops strategic applications for marketing, sales, service, and operations. Pega's applications streamline critical business operations, connect enterprises to their customers seamlessly in real-time across channels, and adapt to meet rapidly changing requirements. Pega's Global 3000 customers include many of the world's most sophisticated and successful enterprises. Pega's applications, available in the cloud or on-premises, are built on its unified Pega® 7 Platform, which uses visual tools to easily extend and change applications to meet clients' strategic business needs. Pega's clients report that Pega gives them the fastest time to value, extremely rapid deployment, efficient re-use, and global scale. For more information, please visit us at http://www.pega.com.
All trademarks are the property of their respective owners.