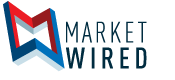 IGEL Names Right! Systems a Platinum Partner
/EINPresswire.com/ -- Right! Systems Elevated to Top Level of the New IGEL Partner Program
OLYMPIA, WA and SAN FRANCISCO, CA--(Marketwired - Oct 18, 2016) -  Right! Systems, Inc., an IT technology management services company that provides business-driven, multi-vendor IT solutions to clients worldwide and IGEL Technology, a world leader in the delivery of powerful workspace management software, IGEL OS™-powered thin clients, zero clients and all-in-one thin client solutions, today announced that Right! Systems Inc. has been named a Platinum member of the new IGEL Partner Program. The new distinction coincides with the release of IGEL's new Partner Program, which has been designed to help channel partners capitalize on the thin client and workspace management software market to create new opportunities to grow their business more quickly and profitably.
"We are pleased to recognize Right! Systems Inc. as a Platinum member of the IGEL partner ecosystem," said Jed Ayres, President and CEO, IGEL North America. "With an innovative approach to endpoint management, Right! Systems is a trusted advisor for organizations that want to optimize their endpoint infrastructure. Together we will help customers reduce power, hardware and administrative costs while simplifying endpoint security and control."
"We are proud to partner with IGEL," said Terry Aoki, Executive Vice President of Right! Systems Inc. "We believe this will be a perfect partnership that will help us to continue to deliver high quality and comprehensive solutions to our customers so that they have the tools to be successful."
The newly enhanced IGEL Partner Program gives program members exclusive access to the resources that drive both hardware and software business, create new opportunities, fuel revenue growth and close deals faster. The new program's Platinum level gives members exclusive inclusion in the IGEL Platinum Partner Council, "first look" previews of IGEL NDA roadmaps, back end rebates, deal registration and protection and preferential disbursement of leads. Members also receive IGEL-delivered technical and sales enablement training, joint marketing support, and direct access to customer care, inside sales and support for technical inquiries. Program members additionally have access to beta programs for customers, and receive demo equipment and deep discounts for NFR equipment and licenses as well as the ability to increase margins based on tier partner levels and participation in deal registration.
The new IGEL Partner Program is effective October 1, 2016. For more information on how to join, please visit: https://www.igel.com/us/resellers/become-an-authorized-partner.html.
About Right! Systems Inc.
Since 1993, Right! Systems Inc. has provided business-driven, multi-vendor IT solutions to clients worldwide. Drawing on deep industry expertise and a portfolio of interrelated consulting, application, and infrastructure services, our solutions can help you gain control of your enterprise-wide technology, increase productivity and end-user satisfaction, refocus talent and energies on your core business, and decrease total cost of ownership.
IGEL on Social Media
Twitter: www.twitter.com/IGEL_Technology
Facebook: www.facebook.com/igel.technology
Google+: https://plus.google.com/u/0/101270758605662221044
LinkedIn: www.linkedin.com/company/igel-technology
YouTube: www.youtube.com/user/IGELTechnologyTV
About IGEL
IGEL delivers powerful endpoint management software that is revolutionary in its simplicity and purpose-built for the enterprise. The company's world-leading products, including the IGEL Universal Management Suite, IGEL OS™-powered thin and zero clients, and all-in-one thin client solutions, deliver a smart and secure endpoint management experience that shifts granular control of thin and zero client devices from the end user to IT. This enables enterprises to remotely control all thin client devices from a single dashboard interface. With IGEL, IT teams can do more with less, lower their total cost of ownership and operation, and future-proof their organization. IGEL has 10 offices worldwide and is represented by partners in over 50 countries. For more information on IGEL, visit www.igel.com/us. 
Media Contacts:
Erin Jones
Avista PR for IGEL
704-664-2170
Email Contact

Janelle Kloosterman
Right! Systems, Inc.
425-732-6254
Email Contact