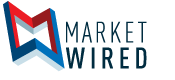 Ramp Partners with Onstream Media to Provide Tailored Video Solutions for the Enterprise
/EINPresswire.com/ -- Partners will offer full suite of streaming and conferencing solutions
BOSTON, MA--(Marketwired - Oct 18, 2016) -  Ramp, the leading provider of next-generation eCDN video delivery solutions for large enterprises, today announced a technology and marketing partnership with Onstream Media Corporation, a leading online service provider of corporate web communications, including webcasting, webinar, audio conferencing services. The partnership will provide a full suite of customized streaming and web conferencing solutions that are optimized for delivery across global enterprises.
Video streaming is now an integral part of most enterprises. Organizations rely on live streaming and on-demand video for CEO webcasts, employee training and online communications. With the explosion of video, enterprises need solutions that deliver fast, reliable performance across bandwidth-constrained enterprise WANs, while also managing the overwhelming amount of digital media.
Through this partnership, Ramp and Onstream will combine the best in reliable, scalable, and secure video and media management solutions, delivering customized streaming and webcasting solutions. The partners will integrate their best-of-breed technologies and market them to enterprises across a variety of industries. 
Ramp's innovative AltitudeCDN™ delivers high-quality, stable communications while supporting virtually any video source and integrating with a variety of video platforms through a standards-based approach. AltitudeCDN optimizes video bandwidth use across overloaded enterprise networks without the need for costly upgrades.
More than 5000 organizations rely on Onstream Media and its Infinite Conferencing subsidiary for a rich set of tools and services that provide media management and online communication across multiple geographies and platforms. Onstream frees customers from the need to build, manage and operate their own digital media asset-management and streaming infrastructures.
Said Ramp CEO Tom Racca, "Our joint solutions are ideally suited to Onstream's blue chip customer base, which includes organizations like Stanford University, Honda and the Internal Revenue Service. By combining Ramp's eCDN innovation with Onstream's breadth of award-winning offerings, we will offer best-in-breed, customized solutions."
"Ramp addresses one of the most pressing needs in the marketplace: delivering live and on-demand video with excellent performance while optimizing enterprise network performance," said Onstream Media President and CEO Randy Selman. "Through our partnership, we will extend our service offering to provide integrated solutions that make sense for large organizations that routinely stream live and on-demand video within the corporate network.
Both Onstream Media and Ramp have been named to the Streaming Media 100 for multiple years, including the 2016 list. Ramp was named an Innovator in the 2016 Aragon Research Globe for Enterprise Video and received an honorable mention from Streaming Media Magazine for its Best of NAB 2016 awards.
Onstream Media's innovative webcasting platform has been ranked #1 by TopTenREVIEWS and its leading conferencing solutions have earned multiple TMC Communications Solutions Product of Year and Stevie Customer Service awards.
About Ramp
 Ramp is the leading provider of next-generation video delivery solutions designed to help organizations get the most value possible from video content. The company's enterprise content delivery network, AltitudeCDN™, gives organizations a powerful and easy way to communicate with large, geographically diverse audiences through high-quality, stable transmissions without the need for proprietary infrastructures and custom video players. Many Global 2000 companies, including Fortune 500 leaders, benefit from Ramp's enterprise solutions. Ramp is headquartered in Boston and can be reached at (857) 202-3500 or www.ramp.com.
About Onstream Media
Onstream Media Corporation is a leading online service provider of corporate audio and web communications, including webcasting, webinar, conferencing and virtual event technology. Onstream Media's innovative webcasting platform has recently been ranked #1 by TopTenREVIEWS. The company's video streaming, hosting and publishing platform -- Streaming Publisher -- provides customers with cost effective tools for encoding, managing, indexing, and publishing content to the Internet or virtually any mobile device. To date, almost half of the Fortune 1000 companies and 78% of the Fortune 100 CEOs and CFOs have used Onstream Media's services. Select Onstream Media customers include American Honda, Dell, GE Capital, Georgetown University, IRS, PR Newswire, Stanford University and the U.S. Department of Agriculture. Onstream Media's strategic relationships include Akamai, BT Conferencing and Trade Show News Network. For more information, visit Onstream Media at http://www.onstreammedia.com or call 954-917-6655.