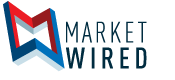 Advantis Corp. CEO Highlights Newest Company Developments
/EINPresswire.com/ -- NEWPORT BEACH, CA--(Marketwired - Oct 18, 2016) - ADVANTIS CORPORATION (OTC PINK: ADVT) CEO, Chris Swartz, was recently interviewed by SmallCapVoice and is taking the time to further update shareholders on the current state of business.
Swartz summarized the company's latest developments and crafted the vision of what Advantis' future has in store. "This is an exciting time," Swartz said. "We are aggressively implementing our strategy to become a leader in the legal cannabis space. We have partnered with leading medical marijuana providers, developed an innovative extraction technology, and are actively marketing the Amstercan packaging to medical marijuana cooperatives across the state of California." Swartz hinted at what these developments will lead to, saying, "In preparation for the passage of California's Proposition 64, we have a team of experts working in partnership with existing cooperatives so that we can hit the ground running when the law takes effect. We are creating the branding necessary to step into the role of aiding in the cultivation, production and distribution of marijuana and all of its ancillary products... we are poised to be the industry leader in both, the medical and recreational spaces."
Highlighting the most recent company development, CEO, Christopher Swartz, trumpeted the upcoming arrival of the Rosin6 Press. "We will be taking delivery of the Rosin6 Press within the next seven to ten days," Swartz said. "We developed this Rosin6 technology to meet the demand for a safe, efficient, and organic solution to extract resins. There is currently no other machine in the marketplace specifically designed to do what the Rosin6 Press does -- our research shows that the current methods are dangerous and produce a contaminated end result. This is an amazing technology and Advantis is filling a huge void in this market space." Swartz affirmed that the new press will comply with all of Proposition 64's safety regulations and the byproducts can be labeled pure and organic.
"We are taking advantage of this synergy between the Rosin6 Press and Amstercan technology," Swartz expanded. "With the new container and labeling regulations within the Proposition, Advantis can proudly label the co-branded Amstercans products with the purest ingredients and the labeling has plenty of space to comply with the mandated legal language." Swartz alluded to the benefits that Advantis can provide to marijuana providers, and foresees business rising exponentially after the law takes effect. "We are a single stop for clients that want to ensure compliance with the new labeling law (within Proposition 64), package their highest quality products, and help them produce the purest extracts that will all be packaged and labeled in Amstercans. In addition, dispensaries love the extended shelf life, delivery drivers enjoy a lack of aroma in their vehicle, and the end user simply loves the quality of every product packaged in an Amstercan."
Swartz summarized the developments with a brief outline of how these anchors within the industry will propel the future of Advantis. "These technologies, along with our dedicated partners, provide Advantis with a firm foothold in the burgeoning legal marijuana industry. We are working with experts to develop the infrastucture to provide a full range of products and services to dispensaries in California and beyond; we will be in every aspect of the cannabis business that we can legally participate in. Advantis... Amstercan... Rosin6 -- these names are synonymous with the highest quality." Swartz concluded by saying that upcoming announcements will further define the exciting future for Advantis. The company periodically posts updates on their Amstercan website and Facebook.
Forward-Looking Statements: This news release contains forward-looking statements made by ADVANTIS CORPORATION. All such statements included in this press release, other than statements of historical fact, are forward-looking statements. Although management believes that the expectations
Advantis Corp. CEO Highlights Newest Company Developments
Reflected in such forward-looking statements are reasonable, it can give no assurance that such expectations will prove to have been correct. Actual results may differ materially from those indicated by these statements. The following risk factors, among others, could cause actual results to differ materially from those described in any forward-looking statements. These risks and uncertainties include, but are not limited to, economic conditions, changes in the law or regulations, demand for products of the Company, the effects of competition and other factors that could cause actual results to differ materially from those projected or represented in the forward looking statements. Forward-looking statements are typically identified by the words: believe, expect, anticipate, intend, estimate, and similar expressions or which by their nature refer to future events. The Company is not entitled to rely on the safe harbor provisions of Section 27A of the Securities Act of 1933 and Section 21E of the Securities Exchange Act of 1934 because it is not registered under either Act.
Image Available: http://www2.marketwire.com/mw/frame_mw?attachid=3068823

For further information, contact:
Media Relations Contact
Name: Woo Kim
Director Organization: Advantis Corporation
Phone: 949-354-3585
Address: 1048 Irvine Ave #900, Newport Beach Ca. 92660
E-mail: info@advantiscorp.com