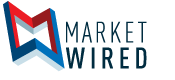 Media Advisory: Avaya to present "Customer Experience of the Future, What's Yours?" at Forrester CXSF 2016
/EINPresswire.com/ -- Avaya Vice President of Product & Business Management, Karen Hardy, to discuss the future of the digital customer experience and emerging megatrends impacting tomorrow's business operations
SAN JOSE, CA--(Marketwired - October 18, 2016) -
What: To help businesses connect customers with the ultimate digital experience, Avaya Vice President of Product & Business Management, Karen Hardy, will present "Customer Experience of the Future, What's Yours?" at Forrester's CXSF2016, where the focus will be on design and delivery of exceptional customer experiences. Discussing the use of emerging technology in digital channels, Hardy will offer a glimpse into the customer experience of the future, emerging megatrends and the likely impact on business operations. She will also show how businesses can become 'smarter' than the consumer and deliver the ultimate customer experience.
When: Friday, October 21, at 10:50 a.m.
Where: San Francisco Marriott Marquis
780 Mission Street
San Francisco, CA 94103
Why Attend: Assisting organizations in migrating from to a customer experience focused strategy that spans technology, process, and customer engagement, Hardy's presentation promises to be one of the highlights of the three-day Forrester Events conference, and features some of the world's leading customer experience analysts and experts from Avaya, Amazon, Blue Apron, and Airbnb.
About Avaya:
Avaya enables the mission critical, real-time communication applications of the world's most important operations. As the global leader in delivering superior communications experiences, Avaya provides the most complete portfolio of software and services for contact center and unified communications with integrated, secure networking -- offered on premises, in the cloud, or a hybrid. Today's digital world requires some form of communications enablement, and no other company is better positioned to do this than Avaya. For more information, please visit www.avaya.com.