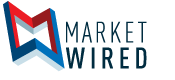 Rackspace Launches Enhanced Version of Compass for Fanatical Support for AWS Customers
/EINPresswire.com/ -- Adds Unified Best Practice Checks, Cost Optimization, and Security, Inventory and Utilization Management Capabilities
SAN ANTONIO, TX--(Marketwired - October 18, 2016) - Rackspace® (NYSE: RAX) today announced a new, enhanced version of Compass™, part of the management tooling portfolio available to Fanatical Support® for AWS customers.
Compass has been expanded to include more than 350 automated best practice checks (a 7x increase over the previous version) and new functionality for advanced cost optimization, security and inventory management, and utilization monitoring. These features, combined with the broader portfolio of Fanatical Support for AWS tooling, represent a comprehensive capability set for managing AWS environments.
"Fanatical Support for AWS has always focused on providing the right mix of tooling, automation and deep human expertise to deliver customer outcomes," said Jeff Cotten, senior vice president and general manager of the AWS practice area at Rackspace. "The bolstered Compass capabilities create new value for our customers by arming Rackspace architects and engineers with new tooling that will focus on optimizing their AWS environments for cost, performance and security."
The tooling enhancements included within Compass are particularly meaningful with respect to cost management. Compass delivers valuable insights into AWS spending trends over time, opportunities to rightsize underutilized resources, comprehensive Reserved Instance (RI) purchase recommendations, and the ability to aggregate and analyze spend across multiple dimensions and multiple AWS accounts.
The underlying technology for Compass was obtained through a strategic licensing agreement with CloudCheckr, a market leading AWS governance tooling provider and AWS Advanced Technology Partner. The agreement enables Rackspace to deeply integrate the technology into its Fanatical Support for AWS offer and customize it over time to meet Rackspace's evolving needs as a large-scale AWS managed services provider.
"Cost optimization and utilization monitoring fill one of the major holes in process and management when using AWS," said Carl Brooks, IT analyst at 451 Research. "Having it automated and available on demand in this fashion is a sought after service capability."
The new version of Compass is globally available to all Fanatical Support for AWS customers. For more information on Compass, please visit www.rackspace.com/managed-aws/compass.
About Rackspace
Rackspace (NYSE: RAX), the #1 managed cloud company, helps businesses tap the power of cloud computing without the complexity and cost of managing it on their own. Rackspace engineers deliver specialized expertise, easy-to-use tools, and Fanatical Support® for leading technologies developed by AWS, Google, Microsoft, OpenStack, VMware and others. The company serves customers in 120 countries, including more than half of the FORTUNE 100. Rackspace was named a leader in the 2015 Gartner Magic Quadrant for Cloud-Enabled Managed Hosting, and has been honored by Fortune, Forbes, and others as one of the best companies to work for. Learn more at www.rackspace.com.
Forward Looking Statement
This press release contains forward-looking statements that involve risks, uncertainties and assumptions. If such risks or uncertainties materialize or such assumptions prove incorrect, the results of Rackspace Hosting could differ materially from those expressed or implied by such forward-looking statements and assumptions. All statements other than statements of historical fact are statements that could be deemed forward-looking statements, including any statements concerning expected development, performance or market acceptance associated with Fanatical Support for AWS; anticipated operational and financial benefits from Fanatical Support for AWS; any statements of expectation or belief; and any statements of assumptions underlying any of the foregoing risks, uncertainties and assumptions including the possibility that expected benefits from Fanatical Support for AWS may not materialize because this product is not generally accepted in the marketplace, which could occur due to certain factors including (i) a failure to market the product cost effectively, differentiate the product from competitive products or communicate differentiations effectively, (ii) the reliability, quality or compatibility associated with the product, (iii) changes in technology which adversely effect the product's benefit, (iv) slowdowns in the general economy or technology industry that impact consumer spending habits, (v) internal strategy decisions that impact the product, and (vi) and other risks that are described in Rackspace Hosting's Form 10-Q for the quarter ended June 30, 2016, filed with the SEC on August 9, 2016. Except as required by law, Rackspace Hosting assumes no obligation to update these forward-looking statements publicly, or to update the reasons actual results could differ materially from those anticipated in these forward-looking statements, even if new information becomes available in the future.