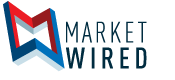 Research Reveals Technology-Based Health Engagement Programs Help Reduce Anxiety, Better Health Literacy and Improve Overall Outcomes
/EINPresswire.com/ -- Emmi's Executive Director of Patient Engagement Featured in New Book Highlighting Benefits of Multimedia Programs to Empower Patients to Be Active Participants in Care
CHICAGO, IL--(Marketwired - October 18, 2016) - A new book titled, "Transformative Healthcare Practice through Patient Engagement" published by international publisher IGI Global, suggests patient participation and engagement may be an ideal solution to improving healthcare, from a clinical and pragmatic view. One chapter, written by Geri Lynn Baumblatt, Executive Director of Patient Engagement at Emmi, unveils research proving hospitals and health systems can better meet patients where they are using multimedia and interactive voice response (IVR) technology to improve patient communication and engagement. In the chapter, Baumblatt explores research that shows multimedia programs can reduce anxiety, increase knowledge and improve overall clinical outcomes. A randomized controlled study at Dartmouth-Hitchcock Medical Center measured patients' perception of their anxiety levels before and after the procedure, comparing patients who were given a standard printed pre-procedural packet to patients who received both the packet and a multimedia colonoscopy program. Results revealed 58 percent of patients who viewed the multimedia program reported reduced anxiety. In addition, those who viewed the multimedia colonoscopy program were 11 percent more knowledgeable1.
Despite the increased discussion around the necessity of patient engagement, there is no set of universally endorsed, concrete guidelines or practices. In the chapter, Baumblatt outlines the factors inhibiting engagement, in addition to recommendations involving a technology component that supports providers and creates more empowered patients. Baumblatt focuses specifically on the value web-based multimedia programs and IVR deliver to help patients and families comprehend conditions and procedures, as well as ask questions upfront in order to participate in shared decision making.
"The patient-provider relationship is critical to success, yet compromised in today's healthcare system given barriers such as low health literacy, power dynamics and notably, resource constraints for providers and organizations," said Baumblatt. "Yet, there is an increased need for clinicians to better engage patients to help them navigate the healthcare system and to motivate them to take the appropriate action. Technology can play a critical role in mitigating barriers to help people navigate the system, support two-way communication, facilitate better relationships between patients and providers and empower people to effectively engage in their care."
"Transformative Healthcare Practice through Patient Engagement" features a convergence of healthcare professionals and scholars exposing the theoretical insights borne from successful patient education, and the technological tools available to sustain their engagement. To learn more about the book content, authors and purchasing information, you can visit the IGI site here.
Baumblatt with be part of a panel presentation during the Connected Health Symposium in Boston, October 20-21, 2016. For more information, visit the conference website: https://symposium.connectedhealth.org/.
1 Parker, S., Zipurksy, J., Ma, H., & Siegel, C. (2013, October). Randomized controlled trial demonstrates a web-based multimedia program used prior to first-time colonoscopy decreased patient anxiety, sedation requirement and procedure time while increasing knowledge. Dartmouth-Hitchcock Medical Center, Geisel School of Medicine at Dartmouth. Poster presented at the Meeting of the American College of Gastroenterology, San Diego, CA.
About Emmi
Emmi® delivers interactive patient engagement solutions by combining an intimate understanding of people with expertise in behavioral and educational science. Emmi's integrated, web-based programs and automated call campaigns, expertly designed through a rigorous development process and a human-centered approach, provide a scalable way for healthcare organizations to engage individuals to be participants and partners in their care, while improving operational and financial performance. Emmi creates empowered people, improved relationships and healthier populations. For more information, visit emmisolutions.com, or follow the company on Twitter, LinkedIn, and Facebook.