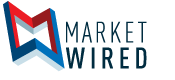 Premier Products Group -- PMPG to Acquire Solar Products Manufacturer Satic USA
/EINPresswire.com/ -- SILVER SPRING, MD--(Marketwired - Oct 18, 2016) - Premier Products Group, Inc. (OTC PINK: PMPG) (the "Company" or "Premier") today announced the execution of a definitive Letter of Intent to acquire Satic, Inc. ("Satic USA") www.saticusa.com, an American manufacturer of a proprietary line of trademarked clean power solar products and other patented energy saving products and lighting. Satic USA's headquarters and principle manufacturing facility is located in Missoula, Montana.
Premier Product Group's Interim CEO, Mr. Cliff Pope stated, "With the acquisition of Satic USA by Premier we are now uniquely positioned in the multi-billion dollar solar industry, with proprietary and revolutionary products that I believe have the ability to be game changing. The cost saving by utilizing Static USA's clean power products can save consumers thousands of dollars by itself, let alone the addition of their solar products that can reduce a consumer's power cost drastically."
Founder and CEO of Satic USA Mr. B.D. Erickson II stated, "We're very excited to enter the public arena and share our vision with the investment community. Several years ago we identified an industry shortcoming and in that, a real market gap. To fill that gap we engineered a line of products positioned to become a key 'line item' component for every solar installation worldwide. We have spent the last 8 years diligently building the foundation of our company, our core business competency and mission. Establishing LEAN manufacturing techniques and identifying our market position resulted in our ability to grow Satic USA into a stable and profitable company now poised for tremendous growth. Our flagship products are unique to Satic USA, as we are the exclusive worldwide manufacturers, and fill a specific need in the green energy community. While some of our complimentary products, are simply unique twists and superior engineering applied to sector staples, like our line of LED lighting. Offering a superior product at a superior price, delivering both quality and value; never goes out of style."
In other news, the previously announced acquisition of GEAR Sports Nutrition has been terminated. After final due diligence, a closer look revealed GEAR's primary business relationships not up to standard and therefore not in the shareholders best interest. As a result of those findings, the acquisition was terminated. This revelation proved to be a blessing as management sought to explore other opportunities prior to the closing, which lead to the discovery of the exciting and revenue producing Satic USA.
Concurrent with the termination of the GEAR transaction, 225 million shares of the Company's common stock will be returned to treasury, reducing the outstanding shares by over 50%.
About Premier Products Group Inc
Premier Products Group Inc. (PMPG) is transitioning into a Solar And Clean Energy Company by way of the acquisition of Satic USA.
About Satic USA
Satic, Inc. is an American electronics manufacturer headquartered in Missoula, MT.
Satic USA are American engineers, designers and manufacturers of unique and cutting edge energy saving products. As manufacturers we take tremendous pride in engineering our products to the highest standards of performance and source the highest quality components available. As a result of our superior engineering and design, we feel we have no real competition in our market space.
Satic's line of Power Perfect products is a culmination of the latest advancements in energy saving technologies and are not to be confused with anything else on the market as we are the exclusive manufacturers and trademark holders of our proprietary technology and product line.
We have a complete line of plug-in and wire-in units designed to clean electrical service and save money. No other system has our circuit board integrated design, allowing it to be smaller, modularly scalable and affordable; yet more effective than anything else on the market today at any price.
Every Satic Power Perfect Energy Saver is manufactured in the U.S.A. of top quality components with meticulous build quality, guaranteed performance and warranted against failure.
Satic Pulse quantum photon lighting technologies proprietary driver design is unequaled in the market today, offering the finest line of energy conscious lighting available.
We have applied our advanced wave-form technology to high quality lighting and partnered with the east's leading lamp manufacturer to produce an incredibly beautiful, full spectrum light that uses very little electricity and lasts for years.
MISSION STATEMENT: Our mission is to be leaders in a world on the brink of unprecedented change. We started by creating a line of products that empower every human to actively create global change, reduce their negative impact on our planet and benefit from this change financially.
As leaders it is also our commitment to staying on the cutting edge of appropriate technology in our sector. As huge strides are being made in our field daily in an ever-changing world, we use that technology to help design the very best products possible and follow that up by making those products in the U.S., creating jobs and stimulating the economy.
We love what we do, back our claims, honor our warranties and stand behind the products we've made with pride.
 Safe Harbor Statement
This release contains forward-looking statements within the meaning of the Private Securities Litigation Reform Act of 1995. Statements contained in this release that are not historical facts, including, without limitation, statements that relate to the Company's expectations with regard to the future impact on the Company's results from new products in development, may be seemed to be forward-looking statements. Words such as "expects," "intends," "plans," "may," "could," "should," "anticipates," "likely," "believes" and words of similar import also identify forward-looking statements. These statements are subject to risks and uncertainties. Forward-looking statements are based on current facts and analysis and other information that are based on forecasts of future results, estimates of amounts not yet determined and assumptions of management. Readers are urged not to place undue reliance on the forward-looking statements, which speak only as of the date of the release. Except as may be required under applicable law, we assume no obligation to update any forward-looking statements in order to reflect any event or circumstance that may arise after the date of this release.