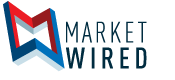 Lipari Foods Deploys Symphony GOLD Next-Generation Category Management Solutions
/EINPresswire.com/ -- Cloud-based platform enables collaboration between distributor and retail customers to localize assortments and space planning in each and every store
PARIS, FRANCE--(Marketwired - Oct 18, 2016) - Symphony GOLD, provider of the GOLD unified software platform for omni-channel retail, today announced that Midwest food distributor Lipari Foods has deployed the next-generation GOLD Category Management solutions to facilitate collaboration with its retail customers and ensure the correct product assortments and shelf allocation for each and every store. Lipari Foods had previously relied on the legacy GOLD space planning solution to develop localized planograms for its retail customers.
The GOLD Category Management solutions, which help power the Symphony Retail Cloud Category Manager's suite, combine local assortment management, store clusters, shelf and retail space planning with data and metrics, enabling Lipari Foods to work together with its retail customers to create truly localized, store-level assortments. By leveraging information on local retail trends, marketing information and new product launches, retailers can optimize assortment choice and availability in order to increase sales, minimize costs, and increase profits.
With the Cloud platform Lipari can push planning processes out to its field reps, giving them access to planograms on their mobile devices and work with retailers to localize their product assortments based on consumer demand. GOLD also gives them space planning capabilities so that they can collaborate with retailers to optimize every inch of available shelf space.
"The real value of Symphony GOLD's next generation category management solutions is in allowing Lipari Foods to help our customers understand their market, pricing, and right assortment mix," said Michael C. Hegarty, Director ERP - CRM Corporate Strategy at Lipari Foods LLC. "By providing relevant planogram and category recommendations, Lipari can partner with our customers to help them drive better margins."
"With its recent upgrade to our next-generation, cloud-based category management solutions, Lipari Foods has implemented a truly modern and collaborative system. This will help Lipari Foods work with its retail customers to achieve higher revenue and margins by optimizing their merchandising and category management processes," said Gregg Monastiero, president, United States, Symphony GOLD.
Multimedia and Resources
Find out more about Symphony GOLD Localized Assortment Management and Retail Space Planning solutions.
About Symphony EYC
Symphony EYC brings together customer-centric retail insight solutions with the Symphony GOLD unified software platform for omni-channel retail to solve the toughest business problems for 15 of the world's 30 largest retailers, thousands of retail brands, and hundreds of national and regional chains worldwide. These capabilities maximize profitability by using insights to deliver highly targeted promotions and localized product assortments across all channels, supported by reliable and responsive retail operations and efficient supply chain execution. More at www.eyc.com/gold
Symphony Retail Cloud is the industry's first customer-centric cloud solution that enables retailers and manufacturers to deliver more than two percent revenue growth by translating customer intelligence into insights and actions that drive bottom-line decisions. The intelligent, role-based solution is designed to optimize marketing, merchandising, supply chain and store operations through the combined power of Symphony EYC's customer-centric insights, Symphony GOLD's retail planning, optimization and execution capabilities, Simmons' cross-channel consumer research, and Symphony Advanced Media's real-time cross-media measurement.
About Lipari Foods
Lipari Foods was founded in 1963 by Jim Lipari, who began by delivering unique products from the back of his Buick station wagon. Today Lipari Foods is a leading independent "perimeter of the store" distributor in the Midwest, delivering a wide range of quality bakery, dairy, deli, packaging, seafood, meat, grocery, foodservice, confectionary and convenience foods and beverage products to over 5,000 customers across 12 states. More at www.liparifoods.com