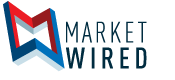 Online Shoppers Seek In-Store Purchasing Experience for 2016 Holiday Season
/EINPresswire.com/ -- Survey from SheerID shows consumers want easy checkout, free shipping, and great discounts
Online Shoppers Seek In-Store Purchasing Experience for 2016 Holiday Season
Click here for high-resolution version
EUGENE, OR --(Marketwired - October 18, 2016) - As the holiday shopping season looms, a new study from SheerID has found that today's consumers want an in-store experience without actually stepping into a store. Conducted in September 2016, the survey of over 500 US shoppers who have made purchases online looked at shoppers' habits, likes, and dislikes, as well as holiday spending plans for the upcoming holiday season.
With the vast majority planning to spend over $250 on holiday shopping, over 61% of survey respondents noted that they intend to buy 50-100% of their holiday goods without visiting a brick-and-mortar store. However, although shoppers clearly favor ecommerce, the data showed that many have issues with the process, which leads to shopping cart abandonment. Just over 56% of respondents said they would abandon their shopping carts due to expensive shipping, while over 40% said they would abandon their carts as a result of a frustrating check out experience.
"A great customer experience is no longer a question of if, but how, when it comes to driving conversions online," said Jake Weatherly, CEO of SheerID. "Especially over the holidays, shoppers are looking for an in-person buying experience without actually having to leave their homes. It is up to retailers to provide that experience to them at every point in the buying process, including check out."
As a part of that checkout experience, 20% of respondents noted that issues redeeming a discount would lead them to abandon their purchase. Additional data also pointed to the importance of online discounts in the buying process. Only 10% of respondents said that discounts on products aren't important to them, while 63% responded that they are important or very important. The type of discount or offer is another contributing factor in purchasing decisions. Just over 40% of respondents said that free shipping is their offer of choice, with the second most popular being a large discount on one item, at 25%.
SheerID works with both large and small organizations to ensure that they meet the demands of their consumers when offering exclusive deals, whether in-store or online, all while upholding a consistent, positive customer experience.
To see the complete set of survey results, go to http://www.sheerid.com/survey-results-holiday-shopping-habits/ or view the infographic.
For more information about SheerID, please visit http://www.sheerid.com or follow @SheerID on Twitter or Facebook at www.facebook.com/SheerIDdotcom.
About SheerID
SheerID's instant eligibility verification solutions ensure margin and profit protection for enterprise and SMB clients while also making personalized marketing programs scaleable. By instantly verifying consumers' eligibility against authoritative data, SheerID delivers a seamless customer experience without interrupting the shopping process. Backed by Voyager Capital, the SheerID verification solution helps clients, including Spotify, The PGA TOUR, and Foot Locker, protect their exclusive offers to high value customer segments such as military, students, and teachers. Verification is available across multiple channels, including online, in-store, via mobile device, or over the phone, all while still keeping customer information safe and secure. SheerID's verification services can be configured for any e-commerce website, internal customer sales/support system, mobile application, or POS system.
Image Available: http://www.marketwire.com/library/MwGo/2016/10/17/11G118311/Images/SheerID_Holiday_Survey-4da231afb7f98bd4840c02c19cb8b2c4.jpg