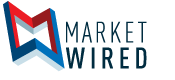 ProGreen Goes for Green Leases
/EINPresswire.com/ -- BLOOMFIELD HILLS, MI--(Marketwired - Oct 18, 2016) - ProGreen US, Inc. (ProGreen), (OTCQB: PGUS), www.progreenus.com, through its joint venture with Inmobiliaria Contel (CONTEL), has recently offered a first 300-acre tract of land for sale in Baja California, Mexico.
As CEO Jan Telander describes, "We have had great interest in the 300-acre land tract, from more than 10 interested parties, with offers from $500,000 to $700,000 to purchase the property outright. However, there has been a new development and we have decided not to sell and instead to lease the land. The principal reason is that we now have the opportunity to acquire an additional 1,500 acres bordering this property, at a very low cost."
"As announced previously, we have much more water available from the original 300-acre tract than is required for the 150 acres that have been prepared for farming. Our permit application allows for 400,000 cubic meters of water/year, while approximately only 150,000 cubic meters will be required for farming the 150 acres. We will simply pipe this large over capacity of water from the wells we have already drilled to the adjacent land."
"We calculate to have at least 300 net acres to be leased on the second tract and don't expect the total cost to be higher than on the first tract even though we will gain access to twice the usable land. We intend to offer this land 'inclusive' of water with the lease, and power will be provided by solar only, making it a 'green farm,' attractive to organic growers. The solar power installation with some 250 panels will provide electricity for the wells."
"Leases are usually for 10 years with the first and the last year due initially, thus creating immediate cash flow. We will lease the 150 acres of the original land tract immediately upon execution of a contract, providing a temporary solution for power generation to pump the water. The lessee for the first land tract will have first right of refusal for leasing the second tract as soon as the land has been prepared and the power and water depositor installation have been completed."
"I am very pleased with this new development, as we will be able to leverage the value of this particularly unique piece of land," says Jan. "We will be able to not only generate a much larger sustainable income stream, but also use the entire installation as a show piece for our future leases, as both of these properties are bordering the main road."
ProGreen US, Inc. (ProGreen), (OTCQB: PGUS), based in Bloomfield, Michigan, is engaged in the business of acquiring, refurbishing and upgrading residential real estate into modern affordable homes, offered for sale with Land Contracts to buyers still unable to obtain conventional credit. The company has also recently entered into property investments in Baja California, Mexico and will be intensifying this activity, with the aim of creating a sustainable income stream for years to come.
This press release might contain information, which may constitute 'forward-looking statements' within the meaning of the Securities Act of 1933 and the Securities Exchange Act of 1934, as amended by the Private Securities Litigation Reform Act of 1995. 'Forward-looking statements' are based upon expectations, estimates and projections at the time the statements are made that involve a number of risks, uncertainties and other factors that could cause actual results or events to differ materially from those anticipated.