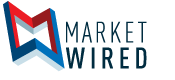 Blackbird Energy Inc. Provides Market Activity, Area and Operational Update
/EINPresswire.com/ -- CALGARY, ALBERTA--(Marketwired - Oct 18, 2016) - (TSX VENTURE:BBI) Blackbird Energy Inc. ("Blackbird" or the "Company") wishes to provide an update regarding the Company's recent increased market activity. Blackbird believes that the Company's increased market activity is the result of the encouraging results of industry leaders in close proximity to Blackbird's lands, and Blackbird's recent operational achievements.
Encana May 17, 2016 and October 5, 2016 Investor Days and Presentations
On May 17, 2016 and October 5, 2016 Encana held investor days in New York City, New York, which included discussion regarding their Pipestone Montney asset, which is located within five miles of Blackbird's lands.
Encana's May 17, 2016 and October 5, 2016 presentations (the "Presentations") may be found on the Encana website.
Based on Encana's mapping illustrated in the Presentations, Blackbird believes that it holds approximately 40 sections of Montney rights in what Encana originally called the "Super Condensate" area. The Super Condensate area was defined as having greater than 100 bbls of condensate per MMcf of natural gas. Encana now calls this area the "Volatile Oil" area, which they now define as having greater than 250 bbls of condensate per MMcf of natural gas. The Presentations reference up to four stacked horizontal horizons in the Montney at Pipestone.
In the Encana October 5, 2016 investor call, Encana stated that two wells at their 11-13 pad tested at 2,800 boe per day, per well (including 1,900 barrels of condensate per day, per well). Encana went on to state that these are some of the best results that they had ever seen in the area.
Nuvista October 11, 2016 News Release
On October 11, 2016, Nuvista issued a news release (the "News Release") which contains references to Nuvista's Pipestone Montney asset, which is located within 2-3 miles of Blackbird's lands. The News Release may be found on Marketwired.
In the News Release Nuvista made several statements regarding the Pipestone block. With respect to the status of Nuvista's Pipestone block, Nuvista stated: "Well results in the Gold Creek and Pipestone areas of Wapiti have continued to mature to the point that we now have the confidence to declare both areas as development blocks."
With respect to Nuvista's new gas processing agreement, Nuvista stated: "With this agreement, NuVista and SemCAMS have moved past Final Investment Decision. Both parties have received all board approvals needed to proceed with construction of the AER licensed gas plant. NuVista will supply gas to this contract from the Gold Creek, Pipestone, Elmworth, and surrounding areas."
Nuvista added: "NuVista now possesses the well location inventory and the processing capacity to provide profitable and predictable growth surpassing 60,000 Boe/d by the year 2021. In conjunction with the opportunities described above, NuVista plans to accelerate the pace of spending and growth in our five year plan including additional development and delineation wells across all four blocks. In addition we will be adding Gold Creek trunk pipelines and water handling, and Pipestone compression and gathering facilities in 2017 and 2018."
Infrastructure Construction Update
As announced on September 29, 2016, Blackbird began the construction of its infrastructure facility and pipeline gathering system immediately upon receiving Alberta Energy Regulator approval on September 28, 2016.
02/2-20 Well Update
Blackbird's 02/2-20 Upper Montney well, previously announced on September 29, 2016, was spud on October 8, 2016.
Conclusion
Blackbird remains encouraged by the results of industry leaders in close proximity to the Company's lands, and by the Company's achievements to date. It is Blackbird's belief that periods of increased market activity may arise as industry leaders disseminate information relating to their successful operations in our corridor, and as Blackbird executes on its business plan.
About Blackbird
Blackbird Energy Inc. is a highly innovative oil and gas exploration and development company focused on the condensate and liquids-rich Montney fairway at Elmworth, near Grande Prairie, Alberta.
For more information please view our Corporate Presentation at www.blackbirdenergyinc.com.
Advisories and Forward Looking Information
This press release contains forward-looking statements or information (collectively referred to herein as "forward-looking statements"). Such statements are subject to risks and uncertainties that may cause actual results, performance or developments to differ materially from those contained in the statements and are not guarantees of future performance of the Company. Such forward looking statements include but are not limited to: the dissemination of information by competitors regarding their operations and the execution of Blackbird's business plan.
No assurance can be given that any of the events anticipated by the forward-looking statements will occur or, if they do occur, what benefits the Company will obtain from them. These forward-looking statements reflect management's current views and are based on certain expectations, estimates and assumptions which may prove to be incorrect. A number of risks and uncertainties could cause our actual results to differ materially from those expressed or implied by the forward-looking statements, including: (1) a downturn in general economic and business conditions in North America and internationally, (2) the inherent uncertainties and speculative nature associated with oil and gas exploration, development and production including drilling and completion risks, (3) the price of and demand for oil and gas and their effect on the economics of oil and gas exploration, (4) any number of events or causes which may delay or cease exploration and development of the Company's property interests, such as environmental liabilities, weather, mechanical failures, safety concerns and labour problems, (5) the risk that the Company does not execute its business plan, (6) inability to retain key employees, (7) inability to finance operations and growth, and (8) other factors beyond the Company's control. Should one or more of these risks or uncertainties materialize, or should any of the Company's assumptions prove incorrect, actual results may vary in material respects from those projected in the forward-looking statements. Readers are cautioned that the foregoing list of risks, uncertainties and other factors is not exhaustive. Unpredictable or unknown factors not discussed could also have material adverse effects on forward-looking statements. The impact of any one factor on a particular forward-looking statement is not determinable with certainty as such factors are dependent on other factors, and the Company's course of action would depend on its assessment of the future considering all information then available. All forward-looking statements in this press release are expressly qualified in their entirety by these cautionary statements. Except as required by law, the Company assumes no obligation to update forward-looking statements should circumstances or management's estimates or opinions change.
See the Presentations and the News Release for advisories and forward looking information regarding the Presentations and the News Release.
THE TSX VENTURE EXCHANGE INC. HAS NEITHER APPROVED NOR DISAPPROVED THE CONTENTS OF THIS PRESS RELEASE. Neither the TSX Venture Exchange nor its Regulation Services Provider (as that term is defined in the policies of the TSX Venture Exchange) accepts responsibility for the adequacy or accuracy of this press release.