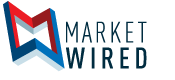 Brad's Deals is one of Chicago Inno's "50 on Fire" Nominees
Brad's Deals team photo
Click here for high-resolution version
/EINPresswire.com/ -- CHICAGO, IL--(Marketwired - October 17, 2016) - Brad's Deals has been selected as a B2C finalist for 50 on Fire. The nomination comes as recognition for launching the Women's Tech Accelerator, an initiative in which the company provides in-house resources including desk space, conference rooms, internet access, and mentoring to female tech entrepreneurs.
This is the second year for 50 on Fire, Chicago Inno's awards show celebrating individuals and companies that are contributing to the growth of Chicago's vibrant startup scene.
"We are thrilled that Chicago Inno recognized our Women's Tech Accelerator for the "50 on Fire" awards," said Jessica Adams, Vice President, Human Resources and a key player in bringing the accelerator to fruition. "It has been a rewarding and exciting time to give back to the community and to assist in WISTEM efforts, and to get the recognition back from our peers is great support for us to continue this important endeavor."
Judges selected 150 finalists from "hundreds of amazing applications" across seven categories: B2B, B2C, Edu, Civic, Lifestyle, Marketing/Advertising/Design/Development, and Supporters. From those 150, a group of 20-25 influencers, thought-leaders, and past winners will choose the final 50 on Fire for 2016, to be revealed at the 50 on Fire awards event on December 8, 2016.
Brad's Deals has grown from a one-person operation in 2001 to a dynamic, 70-person team that helped shoppers save more than $190 million in 2015 alone. They launched the Women's Tech Accelerator in August 2016 with three female-led companies - GiftOn, Five to Nine, and Feedback Builder - in its inaugural cohort. Learn more about the Women's Tech Accelerator at http://www.bradsdeals.com/about-us/womens-tech-accelerator/
Image Available: http://www.marketwire.com/library/MwGo/2016/10/17/11G118393/Images/bradsdeals-team-photo-7494885063309dc9894fcb896adbf47e.JPG


EIN Presswire does not exercise editorial control over third-party content provided, uploaded, published, or distributed by users of EIN Presswire. We are a distributor, not a publisher, of 3rd party content. Such content may contain the views, opinions, statements, offers, and other material of the respective users, suppliers, participants, or authors.