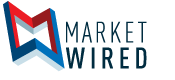 Bacanora Announces Board Appointment
/EINPresswire.com/ -- CALGARY, ALBERTA--(Marketwired - Oct 17, 2016) - BACANORA MINERALS LTD. ("Bacanora" or the "Company") (TSX VENTURE:BCN)(AIM:BCN), the Canadian and London listed lithium exploration and development company, is pleased to announce the appointment of Jamie Strauss as a Non-Executive Director of the Company, subject to normal regulatory checks. Bacanora is currently working towards completion of a Feasibility Study at its Sonora Lithium Project in Mexico ("Sonora"), in tandem with advancing offtake discussions with potential Asian and other international partners as part of a wider project finance strategy. Having raised in excess of US$1bn in recent years for natural resource projects spanning the globe, Mr. Strauss' proven ability to engage with institutions in North America, Australia and Europe to secure funding will be highly valuable to Bacanora in this process.
Jamie Strauss is the founding partner of Strauss Partners Ltd. He has worked as a stockbroker in the City of London for over 25 years, specialising in the natural resources sector for nearly 20 of these. He was previously Managing Director of UK Equity product at BMO Capital Markets, prior to which he was a director of Hargreave Hale Ltd. where he founded, developed and then sold a Mining institutional sales and research department. Jamie started his career in 1986 at Strauss Turnbull (subsequently bought by Société Générale). Jamie has experience in sales, research, transaction structuring, IPOs and syndication. He is a Non-Executive director of Altius Minerals and Gold Standard Ventures. He was on the board of Extorre Gold Mines until its successful sale to Yamana in 2012. He is also a trustee of The Julian Baring Scholarship Fund.
Bacanora interim Non-Executive Chairman James Leahy said, "Sonora has already proved itself to be attractive to institutional investors and we believe that Jamie will be invaluable in helping us to strengthen our relationships with additional investors of this kind as we look ahead to the next stages of developing our lithium carbonate operation in Mexico. Given his background and network, we view his decision to join the Board as an endorsement of our vision to capitalise on the attractive economics presented by developing a 35,000 tonne per annum lithium carbonate operation with mine life of over 20 years. We believe his experience will blend well with the operational experience we boast from our management team."
ABOUT BACANORA:
Bacanora is a Canadian and London listed minerals explorer (TSX-V: BCN and AIM: BCN). The Company explores and develops industrial mineral projects, with a primary focus on lithium. The Sonora Lithium Project, which consists of ten mining concession areas covering approximately 100 thousand hectares in the northeast of Sonora State. The Company, through drilling and exploration work to date, has established an Indicated Mineral Resource (in accordance with National Instrument 43-101 - Standards of Disclosure for Mineral Projects ("NI 43-101")) of 4.5 million tonnes (lithium carbonate equivalent) and 2.7 million tonnes Inferred. A Pre-Feasibility Study completed in Q1 2016 demonstrated the positive economics associated with becoming a 35,000 tpa lithium carbonate and 50,000 tpa SOP producer in Mexico. The Company is led by a team with lithium expertise which have proven mine development, construction and operational experience.
Reader Advisory
Except for statements of historical fact, this news release contains certain "forward-looking information" within the meaning of applicable securities law. Forward-looking information is frequently characterized by words such as "plan", "expect", "project", "intend", "believe", "anticipate", "estimate" and other similar words, or statements that certain events or conditions "may" or "will" occur. Although we believe that the expectations reflected in the forward-looking information are reasonable, there can be no assurance that such expectations will prove to be correct. We cannot guarantee future results, performance or achievements. Consequently, there is no representation that the actual results achieved will be the same, in whole or in part, as those set out in the forward-looking information.
Forward-looking information is based on the opinions and estimates of management at the date the statements are made, and are subject to a variety of risks and uncertainties and other factors that could cause actual events or results to differ materially from those anticipated in the forward-looking information. Some of the risks and other factors that could cause the results to differ materially from those expressed in the forward-looking information include, but are not limited to: commodity price volatility; general economic conditions in Canada, the United States, Mexico and globally; industry conditions, governmental regulation, including environmental regulation; unanticipated operating events or performance; failure to obtain industry partner and other third party consents and approvals, if and when required; the availability of capital on acceptable terms; the need to obtain required approvals from regulatory authorities; stock market volatility; competition for, among other things, capital, skilled personnel and supplies; changes in tax laws; and the other risk factors disclosed under our profile on SEDAR at www.sedar.com. Readers are cautioned that this list of risk factors should not be construed as exhaustive.
The forward-looking information contained in this news release is expressly qualified by this cautionary statement. We undertake no duty to update any of the forward-looking information to conform such information to actual results or to changes in our expectations except as otherwise required by applicable securities legislation. Readers are cautioned not to place undue reliance on forward-looking information.
Neither the TSX Venture Exchange nor its Regulation Services Provider (as that term is defined in the policies of the TSX Venture Exchange) accepts responsibility for the adequacy or accuracy of this release.
Bacanora Minerals Ltd.
Peter Secker
CEO
info@bacanoraminerals.com
Cairn Financial Advisers LLP, Nomad
Sandy Jamieson/Liam Murray
+44 (0) 20 7148 7900
Numis Securities Ltd, Broker
John Prior/James Black/Paul Gillam
+44 (0) 20 7260 1000
St Brides Partners, Financial PR Adviser
Frank Buhagiar/ Elisabeth Cowell
+44 (0) 20 7236 1177


EIN Presswire does not exercise editorial control over third-party content provided, uploaded, published, or distributed by users of EIN Presswire. We are a distributor, not a publisher, of 3rd party content. Such content may contain the views, opinions, statements, offers, and other material of the respective users, suppliers, participants, or authors.