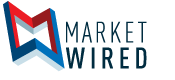 VinCompass 2Q Report
/EINPresswire.com/ -- SAN FRANCISCO, CA--(Marketwired - Oct 17, 2016) - VinCompass™ Corp. (OTC: VCPS) reported in the Form 10Q for the period ending August 31, 2016 results of an operating loss of $211,727 in the period ending August 31, 2016 compared to a loss of $96,807 in period ending August 31, 2015.
Company Updates
The Company has continued to invest heavily in upscale technology with the Development Expenses in the August 2016 period of $96,859 compared to the prior year of $51,175 growing by 89%. These expenses will accelerate the goal to have more than 25,000 restaurants under management compared to over 10,000 restaurants and over 1,000,000 wines under management currently. Founder & CEO Peter Lachapelle commented "We are making significant progress towards next year's goal of 25,000 Restaurants. This will help accelerate the business plan."
Financial Updates:
We have continued to raise capital to support our growth plans. During the period ending August 31, 2016 we secured a total of $136,500 from third parties as a combination of Equity ($79,500) and Convertible Notes ($67,000). While Equity was the below market, priced at $0.80, it is in line with our previous placements earlier in the year.
We are also considering additional options to the private placements as we continue to raise additional capital. For example, but not limited to debt, crowd funding or a registration statement. We have not made any statement or time table other than what was previously disclosed.
News Updates:
On June 10, 2016 the Company released a research study that indicated that 92% of consumers experience anxiety when pairing wine in a restaurant. This phenomenon, known as "fear of the wine list" (FoWL™).
On July 11, 2016 the Company announced an addition to the board of directors, Mike Profita. "We are at a point of corporate growth and we believe Mike's business acumen, network, and experience with public companies would help us get to the next level," said Peter Lachapelle
On August 30, 2016 the Company announce receiving registration acceptance by the U. S. Patent Trade Office (PTO) and updates on its intellectual property (IP) portfolio. Founder & CEO Peter Lachapelle said "VinCompass is pleased to have our IP recognized by the PTO. As part of our overall strategy, these IP investments in both technology and the registration process will allow us to uniquely solve the personal wine curation problem and accelerate VinCompass' monetization process."
For more detail on these and other updates, please refer to
http://www.vincompass.com/investor_relations/news
Subsequent Events
On October 5, 2016, the Company executed a convertible Promissory note for $73,500. The note bears an interest rate of 10% per annum and is due by September 28, 2017. We will continue to secure capital towards our goal of $750,000 of working capital objective, we also expect that this rate will accelerate as we look to next year. The total amount converted or raised from third parties totals $368,114 for the period between Jan 15, 2016 and October 15, 2016. 
About the Company
VinCompass™ (OTC: VCPS) -- guiding your wine journey with personal curation starting in the restaurant -- makes a mobile solution that guides the users through the wine selection process and provides personalized wine club and private label wine while offering ecommerce convenience. Users create a digital blue print of their wine preferences (VinPrint™) to overcome the fear and anxiety of selecting wine.  In social settings, VinCompass matches consumers' wine preferences with a database of over 1 million wines and wine lists at more than 10,000 restaurants. No other solution solves the $12 billion+ restaurant angst sometime known as "fear of the wine list" (FoWL™). With consumers' VinPrint™ on hand, VinCompass™ ecomm solution is a one-to-one wine club that tailors its monthly offering based on the preferred quality and tastes of its subscribers on an individual basis. Private label wines are also available to both corporations and individuals via VinCompass' ecomm solution. In the $4 billion wine club and private label business, VinCompass is the first to apply predictive analytics to fulfill consumer ecommerce purchases. VinCompass's mission is to use its patent pending data engine technology to help everyone enjoy wine more with less effort, starting in the restaurant and shipping wine to your office or home in over 40 states.
Safe Harbor Statement
Statements in this press release may be "forward-looking statements". Words such as "expects," "anticipates," "intends," "plans," "believes," "seeks," "estimates," "optimizing," "potential," "goal," and similar expressions, as they relate to the Company, its business or management, are forward-looking statements. These statements are based on current expectations, estimates and projections about the Company's business based, in part, on assumptions made by management. These statements are not guarantees of future performance and involve risks, uncertainties and assumptions that are difficult to predict. Actual outcomes and results may, and probably will, differ materially from what is expressed or forecasted in such forward-looking statements due to numerous factors, including those described above and those risks discussed from time to time in the Company's filings with the Securities and Exchange Commission.

EIN Presswire does not exercise editorial control over third-party content provided, uploaded, published, or distributed by users of EIN Presswire. We are a distributor, not a publisher, of 3rd party content. Such content may contain the views, opinions, statements, offers, and other material of the respective users, suppliers, participants, or authors.