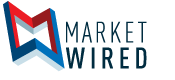 Trius Investments Inc. Announces Special Dividend
/EINPresswire.com/ -- FREDERICTON, NEW BRUNSWICK--(Marketwired - Oct 17, 2016) - Trius Investments Inc. ("Trius" or the "Company") (TSX VENTURE:TRU) announced today that the board of directors has declared the payment of a special cash dividend of $0.58 per common share payable on November 15, 2016 to the shareholders of record on November 01, 2016.
The special dividend is a cash distribution of approximately $6.5 million to shareholders of record. This special dividend will be paid from the Company's current surplus cash derived in part from the sale of Trius Disposal Systems Ltd. and its share of its investment in Recovery Ways LLC. Gordon Wheaton, CEO of Trius stated, "Following the sale of our operating entities we have not been able to find a suitable operating business, thus our decision to distribute cash to our shareholders. The Company will maintain its wholly owned US subsidiary TRU Investments LLC. Following the payment of this special cash dividend, the substantially downsized Company, does not intend to actively pursue new business opportunities."
In the future, when the assets of TRU Investments LLC are sold it is management's current intent to distribute net proceeds and accumulated earnings to the shareholders.
For Canadian resident shareholders, this dividend is designated as an "eligible dividend" for purposes of the enhanced dividend tax credit rules contained in the Income Tax Act (Canada), and any corresponding provincial and territorial tax legislation.
Neither the TSX Venture Exchange not its Regulation Services Provider (as the term is defined in the policies of the TSX Venture Exchange) accepts responsibility for the adequacy or accuracy of this release.
Forward-Looking Statements
This news release contains forward-looking statements and forward-looking information within the meaning of applicable securities laws. The use of any of the words "expect", "anticipate", "continue", "estimate", "objective", "ongoing", "may", "will", "project", "should", "believe", "plans", "intends" and similar expressions are intended to identify forward-looking information or statements. More particularly and without limitation, this news release contains forward-looking statements and information concerning the special dividend and the use of proceeds from future dispositions. The forward-looking statements and information are based on certain key expectations and assumptions made by Trius, including the approval of the TSX Venture Exchange of this and future distributions, the possibility of future dispositions or distributions to shareholders. Although Trius believes that the expectations and assumptions on which such forward-looking statements and information are based are reasonable, undue reliance should not be placed on the forward looking statements and information because Trius can give no assurance that they will prove to be correct. By its nature, such forward-looking information is subject to various risks and uncertainties, which could cause the actual results and expectations to differ materially from the anticipated results or expectations expressed. These risks and uncertainties, include, but are not limited to, failure to complete future dispositions or complete distributions to shareholders by dividend or otherwise. Readers are cautioned not to place undue reliance on this forward-looking information, which is given as of the date hereof, and to not use such forward-looking information for anything other than its intended purpose. Trius undertakes no obligation to update publicly or revise any forward-looking information, whether as a result of new information, future events or otherwise, except as required by law.

EIN Presswire does not exercise editorial control over third-party content provided, uploaded, published, or distributed by users of EIN Presswire. We are a distributor, not a publisher, of 3rd party content. Such content may contain the views, opinions, statements, offers, and other material of the respective users, suppliers, participants, or authors.