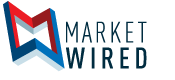 Pengrowth Announces Release Date for Its 2016 Third Quarter Results and Conference Call/Webcast Details
/EINPresswire.com/ -- CALGARY, ALBERTA--(Marketwired - Oct 17, 2016) - Pengrowth Energy Corporation (TSX:PGF) (NYSE:PGH) today announced that it intends to release its third quarter results after the close of equity markets on Wednesday, November 2, 2016. A conference call and listen only audio webcast will be held, beginning at 6:30 A.M. Mountain Time (MT) on Thursday, November 3, 2016, during which management will review Pengrowth's results and respond to questions from analysts.
To ensure timely participation in the teleconference, callers are encouraged to dial in 10 minutes prior to the start of the call to register.
Dial-in numbers:
Toll free:

(866) 223-7781

or Toronto local

(416) 340-2216

Live listen only audio webcast: http://www.gowebcasting.com/8114
The call will be recorded and available for playback shortly after the conclusion of the meeting until November 10, 2016 using the following dial-in numbers:

(800) 408-3053

or

(905) 694-9451

Participant pass code: 6506182
About Pengrowth:
Pengrowth Energy Corporation is an intermediate Canadian producer of oil and natural gas, headquartered in Calgary, Alberta. Pengrowth's assets include the Lindbergh thermal oil, Cardium light oil, Swan Hills light oil and the Groundbirch and Bernadet Montney gas projects. Pengrowth's shares trade on both the Toronto Stock Exchange under the symbol "PGF" and on the New York Stock Exchange under the symbol "PGH".
PENGROWTH ENERGY CORPORATION
Derek Evans
President and Chief Executive Officer