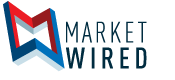 Condor Commences Commercial Oil Production at Taskuduk
CALGARY, AB--(Marketwired - October 17, 2016) - Condor Petroleum Inc. ("Condor" or the "Company") (TSX: CPI) is pleased to announce that commercial oil production has commenced at the Taskuduk oilfield in Kazakhstan.
The production from Taskuduk complements the Shoba commercial production which began in September. The combined flow rates from these 100% owned oilfields have exceeded an average of 600 barrels per day to date during October. The Company has signed the first sales contract since commencing commercial production at the approximate wellhead price of $29 per barrel which, after deducting royalties, provides a netback of $28 per barrel.
In Turkey, the drilling rig has completed the intra-field move from the recently drilled Poyraz 5 well across the shared drilling pad and the Poyraz 3 well has been spud. Surface casing was set as planned and drilling continues in the main hole section. Drilling results for Poyraz 3 are expected in early November. Completion and testing operations will commence once the drilling rig moves off the shared pad.
About Condor
Condor is a Canadian based oil and gas company with a 100% working interest in four contiguous production licenses covering 171 square kilometers located in the Gallipoli Peninsula in the Republic of Turkey and a 100% interest in the production rights to the Shoba and Taskuduk oilfields and 100% interest in the exploration rights to the 3,777 square kilometer Zharkamys West 1 Territory located in the Pre-Caspian basin in the Republic of Kazakhstan. Condor is listed on the TSX under the symbol "CPI".
Advisory on Forward-Looking Statements
All statements other than statements of historical fact may be forward-looking statements. Such statements are generally identifiable by the terminology used, such as "seek", "appear", "anticipate", "believe'', "intend", "expect", "plan", "estimate", "continue", "project", "predict", "budget", "outlook", "may", "will", "should", "could", "would" or other similar wording. Forward-looking statements in this news release include, but are not limited to, information concerning; historical production rates may not be indicative of future production rates, capabilities or ultimate recovery; projections and timing with respect to forecast production rates; the timing and ability to access oil and gas sales markets; the timing and ability to complete the planned oil sale at the expected terms, or at all; the ability and timing to complete the drilling of Poyraz 3; the timing and ability to conduct completion and testing operation on Poyraz 5 and Poyraz 3; the ability of Poyraz 5 and Poyraz 3 to become future gas producing wells; the timing and ability to obtain various approvals for the Company's exploration and development activities; the expectations, timing and costs of exploration, appraisal and development activities; and funding future development and exploration activities.
Statements relating to reserves are deemed to be forward looking statements, as they involve the implied assessment, based on certain estimates and assumptions, that the reserves described exist in the quantities predicted or estimated. The reserve estimates described herein are estimates only. The actual reserves may be greater or less than those calculated. Estimates with respect to reserves that may be developed and produced in the future are often based upon volumetric calculations, probabilistic methods and analogy to similar types of reserves, rather than upon actual production history. Estimates based on these methods generally are less reliable than those based on actual production history. Subsequent evaluation of the same reserves based upon production history will result in variations, which may be material, in the estimated reserves. "Proved" reserves are those reserves that can be estimated with a high degree of certainty to be recoverable. It is likely that the actual remaining quantities recovered will exceed the estimated Proved reserves.
Forward-looking statements involve the use of certain assumptions that may not materialize or that may not be accurate and are subject to known and unknown risks and uncertainties and other factors, which may cause actual results or events to differ materially from those expressed or implied by such information. Condor's operations are also subject to certain other risks and uncertainties inherent with oil and gas operations and additional information on these and other factors that could affect Condor's operations and financial results. These factors are discussed in greater detail under Risk Factors - Risks Relating to the Company in Condor's Annual Information Form, which may be accessed through the SEDAR website (www.sedar.com). The Company believes that the expectations reflected in these forward-looking statements are reasonable, but no assurance can be given that these expectations will prove to be correct and such forward-looking statements should not be unduly relied upon. The Company does not undertake any obligation to update or to revise any of the forward looking information, except as required by applicable law.
The TSX does not accept responsibility for the adequacy or accuracy of this news release.
/EINPresswire.com/ -- For further information, please contact
Don Streu
President and CEO
Sandy Quilty
Vice President of Finance and CFO
403-201-9694