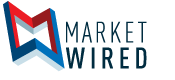 4 Reasons To Look Under The Hood This Fall
/EINPresswire.com/ -- NEW YORK, NY--(Marketwired - Oct 17, 2016) - October is Fall Car Care Month, it is the perfect time to get under the hood before winter takes effect. Lauren Fix, The Car Coach®, shares her 4 Simple "C's" to make your check list simple and get your vehicle ready for the colder weather, so you can stay on the road and off the side of it!
Check:
Lights, Leaks, Brakes and Fluids.
Checking your vehicle's fluids, including power steering, brake and transmission fluid and engine oil, as well as antifreeze and coolant and filters
Take this time to change your oil and filters. Switching to a Full Synthetic Engine oil is beneficial for you but one thing we all need is a quality oil filter -- not all filters are created equal.
These PurolatorBOSS premium oil filters deliver 99% dirt removal for maximum engine protection and have the longest life on the market.
Whether it's extreme temperatures or the stop-and-go of a city commute, these filters defend against particulates, soot and harmful contaminants that can exact a heavy toll on your automobile. On the rare I'm sure to take my Purolator filter with me for any oil change.
Air Filter - Change air filters every 12,000 miles or every 6 months.
Battery - If you are having trouble starting your car -- it may be the battery -- have it checked. Cold temps are hard on a fully charged battery, but they can prevent a weak one from even starting. If your battery is four years or older, have it tested or consider replacing it.
Tires - while you're at it, the most trusted name in batteries, DieHard may soon be your most trusted name in tires. These DieHard Silver Touring All-Season Tires will get you through spring with all season traction, long-life with mileage assurance, improved handling, and comfortable and quiet riding.
Worn tires can be even more dangerous with winter weather, so switching to an all season tire will ensure the safety of you and your family. And be sure to check Tire Pressure -- check for the proper pressures in your owner's manual or door placard!
The SECRET To A Safe This Fall and Winter - - - - See and be seen!
For more information and to read about the other three C's -- Change, Carry and Clean visit LaurenFix.com.
Embedded Video Available: http://www2.marketwire.com/mw/frame_mw?attachid=3068259