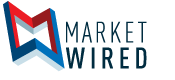 Great American Cookout Tour Joins the 28th Annual Jack Daniel's World Championship Invitational Barbecue
/EINPresswire.com/ -- Kansas City Barbeque Society Collaborates With America's Hottest Cookout Events
LYNCHBURG, TN--(Marketwired - October 17, 2016) - The Great American Cookout Tour will bring its free food samplings and professional Pitmaster demo tour as part of the Jack Daniel's World Championship Invitational Barbecue on October 22, 2016.
After six months and over 50 professional demonstrations with free samplings, the Great American Cookout Tour will be rolling into the Jack Daniel's World Championship Invitational Barbecue for even more free food and fun.
This summer alone, the tour has criss-crossed the country and stopped at America's biggest food festivals with one goal in mind: to provide grill masters everywhere with Pitmaster insights that automatically elevate the backyard BBQ experience.
BBQ expert and GAC tour host, Mike Peters, is in his 10th year of bringing high quality food and techniques to event attendees with his wife Christine. With stops in all four corners of the country, the 2016 Great American Cookout (GAC) Tour brings the art and taste of outdoor cooking to some of the biggest and best barbeque contests, festivals, and retail locations throughout the nation.
As an award-winning barbeque team themselves, the fan-favorite duo reveal techniques that the professionals use on the competition barbeque circuit and show fans how to apply them to their own backyard grill.
The GAC Tour is the educational arm of the Kansas City Barbeque Society (KCBS) that not only equips event attendees with professional Pitmaster knowledge, but also puts those skills to the tasting test with free samples for everyone. KCBS is the largest non-profit barbeque association in the world (KCBS.us).
"We're delighted to bring our 10th anniversary tour to some of the biggest, boldest and friendliest barbeque events in the country. The Great American Cookout is designed to bring people together. We encourage you to enjoy our great food with your family and friends," said Carolyn Wells, Executive Director of the Kansas City Barbeque Society.
McCormick® Grill Mates®, the official seasoning and marinade partner of the Kansas City Barbeque Society, is joined by a few "supporting acts" including crowd favorite Bubba Burgers® and Ball Park® Flame Grilled Jerky. Meat products will be grilled on award-winning Gateway™ Drum Smokers using all-natural Cowboy® Charcoal products. The grills will be serviced by Grillbot, a robotic grill cleaner that sounds an alarm when done. And if heartburn strikes after eating all the terrific samples at the Great American Cookout Tour, Tums® can provide fast, reliable acid indigestion and heartburn relief.
To keep up with the Great American Cookout all season long, visit www.greatcookout.com, Facebook (www.facebook.com/GreatAmericanCookout), Twitter (@KCBSBBQTour) and Instagram (@KCBSBBQTour).
About The Kansas City Barbeque Society (KCBS)
A nonprofit organization dedicated to promoting and enjoying barbeque, KCBS celebrates its 30th anniversary in 2016. As the world's largest organization of barbeque and grilling enthusiasts, KCBS serves more than 20,000 active members and sanctions more than 500 barbeque contests worldwide. For more information, visit www.KCBS.us.