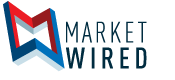 Lans Holdings and Creditcall Partner to Speed Up Chip Card Adoption for Restaurants and Retailers
/EINPresswire.com/ -- Developers and ISOs Now Have The Tools for Quick and Easy EMV Chip Card Acceptance
MIAMI, FL and NEW YORK, NY--(Marketwired - Oct 17, 2016) -  Money20/20 (Booth #3122) -- Lans Holdings, Inc. (OTC PINK: LAHO) (DBA Paysperity) is pleased to announce the release of Paysperity Enterprise POS, an adaptive "EMV Card Ready" payment solution powered by Creditcall's chip card technology, now available for all size restaurants and retail businesses.
Paysperity provides retail and restaurant owners with efficient options to modernize their business technology and migrate to EMV®, the global standard for credit and debit cards that use computer chips to authenticate and secure card transactions. The Paysperity Gateway also empowers retailers and restaurant owners, using existing point of sale (POS) systems, to easily transition to the EMV chip card standard utilizing Creditcall's ChipDNA (SDK), a certified EMV integration tool Lans Holdings provides to Independent Software Organizations (ISOs) and payment processors.
Creditcall is a veteran EMV solution provider and payment gateway since 1996. Creditcall makes card acceptance simple from any device, anywhere. Whether it is in-store, restaurant, self-service, online or mobile, they ensure secure EMV chip card acceptance. Creditcall helps facilitate a seamless process during the migration of magnetic-stripe cards to EMV chip cards, leveraging 15 years of EMV Kernel experience which gives Creditcall unprecedented expertise in the complex and nuanced payments industry.
Paysperity Enterprise POS is an adaptive solution. Merchants can choose what features are best suited for their business and streamline merchant on-boarding of 3rd party services like Gift/Loyalty card processing:
For Mobile, the Food Truck and events/venue oriented merchant industry is growing and in need of scalable chip card ready payment solutions. Paysperity delivers a simple yet portable payment solution to use on smartphones or tablets.


Single site Retail, the backbone of the US economy can upgrade their electronic cash register, with a simple activation process and rapidly migrate to chip card acceptance while adding on business specific data management services available on tablets, touch-screen monitors and smartphones with no down time.


Multi-location Restaurants that require robust inventory management, data analytics, multi-lingual interfaces, accounting, payroll and loyalty card processing.
"With only 30% of all U.S. merchants able to accept chip cards, we are delighted to be working closely with Lans Holdings to help restaurants and retailers transition quickly and smoothly to EMV," said Lars Pedersen, CEO at Creditcall. "Lans Holdings' software, combined with Creditcall's 20 years of payment experience, translate to faster payment technology upgrades and more secure transactions for restaurant and retail merchants."
"Our team at Lans evaluated the payment industry of established, scalable and truly innovative EMV technology providers we believed complimented our strategy," said Trevor Allen, CEO at Lans Holdings Inc. "Creditcall delivers excellent support and flexible hardware solutions our customers and company needed for various transaction environments," he continued. "Merchant acquirers need more than just a dedicated EMV card terminal. Each vertical market segment and payment processor have different criteria that create various complexities and combine On-line, Card-Present, and back-office business process functions. Lans Holdings Paysperity platform automates and manages all this for ISO's and merchants."
To see a live demo of the Paysperity Enterprise POS, visit the Creditcall booth #3122 and Evergreen POS booth #SR5 during Money20/20 in Las Vegas on October 24-26.
About Creditcall
Creditcall provides the tools to enable secure payment acceptance in-store, self-service, online or mobile. From retail and hospitality, to parking, vending, transportation or charity applications, Creditcall's omni-channel Payment Gateway and EMV Kernels are at the very heart of its partners' businesses, enabling them to focus on what they do best.
Creditcall is an EMVCo Business and Technical Associate, a PCI SSC Participating Organization, a MasterCard accredited MEPSA company and member of the U.S. Payments Forum and has offices in Bristol, UK and New York, USA.
To find out more visit www.creditcall.com.
About Lans Holdings
Lans Holdings, Inc. provides turnkey secure and complaint solutions to empower the emerging segments of the "AS A SERVICE" business models including white label solutions for commerce and communication service providers to enable business to consumer and business to business secure transactions through physical point-of-sale, mobile devices, online and software integrations.
We are focused to provide reliable, secure solutions that motivate and reward our partners to "migrate to the cloud" using our cost-effective infrastructure, platforms and services.
MISSION - To Create a Competitive Advantage for our Customers by Improving Security, Revenue, and Scalability
VISION - Be the TECH Leader in Solutions for Secure Transaction Platforms by Providing Breakthrough Technology.
To find out more visit www.lansholdings.com.
Further information on the Company can be found at www.sec.gov and the company's website at www.LansHoldings.com
Forward Looking Statements
Some information in this document constitutes forward-looking statements or statements which may be deemed or construed to be forward-looking statements, such as the closing of the share exchange agreement. The words "plan", "forecast", "anticipates", "estimate", "project", "intend", "expect", "should", "believe", and similar expressions are intended to identify forward-looking statements. These forward-looking statements involve, and are subject to known and unknown risks, uncertainties and other factors which could cause the Company's actual results, performance (financial or operating) or achievements to differ from the future results, performance (financial or operating) or achievements expressed or implied by such forward-looking statements. The risks, uncertainties and other factors are more fully discussed in the Company's filings with the U.S. Securities and Exchange Commission. All forward-looking statements attributable to Lans Holdings Inc., herein are expressly qualified in their entirety by the above-mentioned cautionary statement. Lans Holdings Inc., disclaims any obligation to update forward-looking statements contained in this estimate, except as may be required by law.
Image Available: http://www2.marketwire.com/mw/frame_mw?attachid=3068128