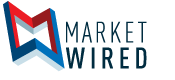 Nutroganics Files for Bankruptcy
WILMINGTON, DE--(Marketwired - October 17, 2016) - Nutroganics, Inc. (OTC PINK: NUTT) ("Nutroganics") announced today that, as a result of financial pressure caused by previously disclosed problems at its subsidiary NuStar Manufacturing, LLC, the lack of working capital at its subsidiary Silverbow Honey Company, Inc., and the lack of financing available to bridge the companies to profitability, the companies have filed for bankruptcy under Chapter 7 of the Bankruptcy Code, with the hope that the chapter 7 trustee will be able to recover as much money as possible for the companies' stakeholders over the coming months.
The bankruptcy cases were filed in Delaware, the state of incorporation of Nutroganics. Case Numbers: 16-12271, 16-12272, and 16-12273.
About Nutroganics:
Nutroganics previously acquired revenue-generating businesses operating in the healthy lifestyle marketplace. Nutroganics owns Silverbow Honey Company, a producer and packager of honey products founded in 1945 and based in Moses Lake, Washington and NuStar Manufacturing, LLC, a Utah based packager of nutritional products and supplements.
Forward-Looking Statements:
/EINPresswire.com/ -- This release may contain forward-looking statements, which involve known and unknown risks, uncertainties, and other factors, which may cause Nutroganics' actual results, performance, or achievements to be materially different from actual future results expressed or implied by the forward-looking statements. We undertake no obligation to update any forward-looking statements after the date of such statements. Please review the Company's most recent public filings at www.otcmarkets.com for a list of risk factors that potential investors should carefully consider. Shareholders should be aware that given Nutroganics' bankruptcy filing, the value of Nutroganics shares is speculative and solely dependent on the ability of the U.S. Trustee to recover funds greater than the amount of Nutroganics' liabilities.
For more information, contact
David Sackler
Email contact

(240) 223-1000