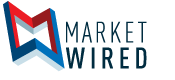 AMERICAN SYSTEMS Achieves AS9100C Quality Certification
/EINPresswire.com/ -- Company's Lexington Park, MD, Directorate Adds Aerospace Quality Management System Certification to Existing ISO 9001:2008 Standard
CHANTILLY, VA--(Marketwired - Oct 17, 2016) -  AMERICAN SYSTEMS, a leading government engineering and IT solutions provider, today announced that it has achieved AS9100C Certification for its Lexington Park, MD, Engineering and Analytical Solutions Directorate (EASD).
AS9100C is an aerospace quality management system that incorporates the ISO 9001:2008 standard and adds additional quality and safety requirements. AS9100C was established by the International Aerospace Quality Group (IAQG) in order to enhance the quality, on-time delivery, and performance of defense and aerospace organizations. The certification is quickly becoming an industry-wide acquisition requirement across DoD and NASA for aerospace and defense providers. The scope includes the design, development, testing, integration, production, and installation of aircraft avionics, parts, and components.
The EASD underwent a rigorous, two-day external audit of its Contracts Management, Program Management, Engineering and Production, Risk Management, Configuration Management, Purchasing, and Quality processes.
"AMERICAN SYSTEMS has adhered to a strict, overarching Quality Policy of our own for decades, and conducts annual audits to maintain our ISO 9001:2008 and CMMI Level 3 registrations," said Peter Smith, President and CEO of AMERICAN SYSTEMS. "As such, we had a strong foundation upon which to build the elements required for AS9100C Certification, and I congratulate our Lexington Park employee-owners on this achievement."
About AMERICAN SYSTEMS
Founded in 1975, AMERICAN SYSTEMS is a government Engineering and IT solutions provider and one of the top 100 employee-owned companies in the United States, with approximately 1,400 employees nationwide. Based in the Washington, D.C., suburb of Chantilly, VA, the company provides Test and Evaluation; Acquisition and Lifecycle Support; Engineering and Analysis; Enterprise IT; and Training solutions to DOD, Intel, and civilian government customers. For more information, visit: www.AmericanSystems.com.