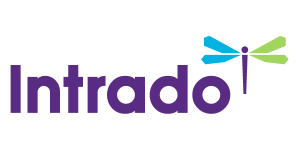 Educational Development Corporation Announces Second Quarter Financial Results for Quarter Ended August 31, 2016
/EIN News/ -- TULSA, Okla., Oct. 14, 2016 (GLOBE NEWSWIRE) -- Educational Development Corporation ("EDC") (NASDAQ:EDUC) (http://www.edcpub.com) today reported historic record net revenues for the second quarter ended August 31st, 2016 (unaudited).
Randall White, CEO of Educational Development Corporation, announced that the Company achieved record net revenues of $25.9 million for the quarter ended August 31st, 2016, compared to $12.6 million for the same quarter last year. 
The sales increase was primarily generated by the home business division, Usborne Books & More (UBAM) with an increase of 163% over the same quarter last year. UBAM continues to attract new sales associates, which now total just under 26,000, compared to 10,000 at the end of August 2015.  This division has now posted 39 consecutive months of net revenue gains over the same month the previous year.
On February 15, 2016, the Company moved to its new facility which is a 40-acre property with a 401,000 sq. ft. office and warehouse building complex.  The former owners have leased back 181,000 sq. ft. of office space on a 15-year lease, which substantially covers the term loan payments related to the new facility.  The acquisition expands the Company-used office and warehouse spaces from 103,000 sq. ft. to 323,000 sq. ft.
During this same period, the Company installed over $4.2 million in software and distribution systems, with more technology and equipment to be in place in the ensuing months.  This technology and equipment includes a new warehouse management system to improve controls over inventory movement and a state-of-the-art order fulfillment system for greater efficiency. Also included is a new operating system for UBAM featuring a replicated e-commerce website for each sales Consultant, as well as back office functionality for both Consultants and corporate. The Company has also installed a software package for financial and accounting functions. These new software packages significantly upgrade software that had been operating in excess of 25 years and became obsolete due to the extraordinary growth.
"There are a number of challenges we have faced as we adjusted to our rapid growth, while simultaneously preparing to meet sustained high demand in the months ahead," said White.  "With our new facility and additional equipment, we have now tripled the number of daily shipments we can process, compared to our previous facility. Long-term cost savings are expected as the new technology and equipment we have implemented will reduce our cost of labor."
Additional cost savings are also being seen as the dramatic increase in sales volumes of a number of the Company's best-selling series have provided a higher margin due to the related volume-pricing breaks from its suppliers.  Newly-negotiated extended terms from its suppliers also positively impact the Company's ability to build up inventory on hand in anticipation for the fall selling season.  The Company's inventory levels were $29.6 million on August 31, 2016, compared to $13.7 million on August 31, 2015. While a minimal amount of the cost savings have been realized, the majority will be recognized in future periods. The Company has negotiated a new contract to provide ocean transport of inventory with expected cost savings near $1.5 million annually. The Company just recently completed a review of the entire warehouse-fulfillment operation by a world renowned logistics company to evaluate management, metrics and measurement. Significant cost savings and efficiencies were recommended, some of which have been implemented with the balance forecasted to be in place during the remainder of the year. 
The Company has experienced explosive growth during the past 18 months which resulted in expansion of facilities and replacement of operating systems and procedures. In spite of our best efforts, the inordinate demand for our products resulted in a reduction in our service level to our Sales Consultants and their customers as well as our retail distribution outlets. To restore our normal level of service, the Company utilized all available avenues to secure a workforce to process our order commitments. This resulted in inefficiencies including overtime pay, but resulted in reducing the order fulfillment time from 4-6 weeks to 7-10 days and is improving daily. In another effort to reduce costs, the Company implemented a warehouse work schedule Monday-Thursday 10-hour shifts and Friday-Sunday 12-hour shifts, which eliminated overtime and increased capacity by 69%.
It has been a hectic six months, but also very exciting to experience this phenomenal growth in sales of our products. While the results for this quarter are disappointing, the Company expects to post significant improvement in the upcoming quarters with the cost savings that are currently in place and others that affect future quarters. Also, the sales growth continued as the Company posted net revenue in September of $10.2 million, the largest monthly net revenue in our history which compares to $6.1 million last September.
The Company recorded net revenues in Fiscal Year 2015 of $32.5 million, and $63.6 million in Fiscal Year 2016.  The Company is on pace to record net revenues of $120-140 million for Fiscal Year ending February 28, 2017.  The Company has previously reported expected earnings per share in the range of $1.00-1.10 per share, and with the improved supplier terms and efficiency, this remains the Company's expectation.
This information may contain forward looking statements.
EDUCATIONAL DEVELOPMENT CORPORATION

CONDENSED STATEMENTS OF EARNINGS

 
Three Months Ended August 31,
Six Months Ended August 31,
 
 

2016

 
 

2015

 
 

2016

 
 

2015

 
 
 
 
 
 
NET REVENUES
$
    25,893,000 
 
$
  12,606,800 
 
$
    48,677,200 
 
$
    22,244,600 
 
EARNINGS BEFORE INCOME TAXES
 
520,700
 
 
1,039,000
 
 
1,525,300
 
 
1,570,700
 
INCOME TAXES
 
  202,200
 
 
  394,600
 
 
  586,600
 
 
  601,700
 
NET EARNINGS
$
     318,500 
 
$
  644,400 
 
$
     938,700 
 
$
    969,000
 
 
 
 
 
 
 
 
 
 
 
 
 
 
BASIC AND DILUTED EARNINGS
 
 
 
 
PER SHARE:
 
 
 
 
Basic
$
    0.08 
 
$
  0.16 
 
$
    0.23 
 
$
  0.24
 
Diluted
$
    0.08 
 
$
  0.16 
 
$
    0.23 
 
$
  0.24
 
 
 
 
 
 
 
 
 
 
 
 
 
 
WEIGHTED AVERAGE NUMBER OF
 
 
 
 
COMMON AND EQUIVALENT SHARES
 
 
 
 
OUTSTANDING:
 
 
 
 
Basic
 
  4,074,469 
 
 
 4,045,219 
 
 
  4,071,574 
 
 
 4,039,055
 
Diluted
 
  4,080,039 
 
 
 4,045,219 
 
 
  4,077,318 
 
 
 4,039,055
 
 
 
 
 
 
 
 
 
 
 
 
 
 
About Educational Development Corporation
EDC is a publishing company specializing in books for children. EDC is the sole American distributor of the UK-based Usborne Books and owns Kane Miller Books, specializing in children's literature from around the world. EDC's current catalog contains over 1,800 titles, with new additions semi-annually. Both Usborne and Kane Miller products are sold via 5,000 retail outlets and by just under 26,000 direct sales consultants nationally.
Contact:
Educational Development Corporation
Randall White, (918) 622-4522