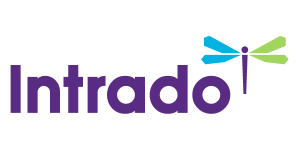 Private Bancorp of America, Inc. Announces Strong Quarterly Growth
/EIN News/ -- LA JOLLA, Calif., Oct. 14, 2016 (GLOBE NEWSWIRE) -- Private Bancorp of America, Inc. (OTCQB:PBAM) ("Bancorp"), parent company of San Diego Private Bank ("Bank"), announced quarterly earnings of $1,076,000 in the third quarter of 2016, compared to $759,000 in the second quarter 2016 and $1,359,000 for the third quarter 2015.  Net Interest Income continues to increase, $4,792,000 for the three months ended September 30, 2016 from $4,738,000 for the same period in 2015.  Interest Income grew to $15,542,000 for the nine months ending September 2016 compared to $15,009,000 for the same period in 2015, reflecting the growth in earning assets.  The three major factors contributing to the increase in year-over-year expenses for the nine months are:

Increased cost associated with new holding company $366,000
Increased loan loss reserves related to loan growth $402,000
Investments in technology, compliance and new products $600,000
The decrease in Other Income reflects a reduction of SBA Loan sales in the nine months ended September 30, 2016.
The Balance sheet reflects record organic growth.  Total Assets at September 30, 2016 were $498 million compared to $438 million at September 30, 2015 (13.6% increase) and $454 million at December 31, 2015 (9.7% increase for the nine months).  Net Loans increased 18% in the year ended September 30, 2016 to $391 million and increased 10% for the nine months from December 31, 2015.  Total Deposits increased during the quarter to $375 million at September 30, 2016, up over 14% from September 30, 2015 and 9.5% from December 31, 2015.  The new Treasury Management products and enhanced deposit gathering team have helped drive deposits up, keeping pace with loan growth.
"We are very proud of our employees who have turned the investments we made in the first half of 2016 into effective tools for our customers.  We believe that the enhanced platform, compliance and product investments we have made will continue to serve our customers and our shareholders well," said Thomas V. Wornham, President and CEO.  "New loan originations are up 55% for the first nine months of 2016 over the same period in 2015.  We continue to remain committed to our traditional business lines while expanding our C&I portfolio which is up 22% year to date.  Our credit quality remains strong as do all of our key leverage, capital and asset quality ratios."
Bancorp Chairman Selwyn Isakow commented, "We are very pleased with the growth of the Bank and the positive revenue trends we see in the Bancorp.  This quarter we will celebrate the tenth anniversary of our formation.  Our Directors, Management and Employees remain committed to providing creative solutions for our clients while providing superior service to the individuals, families and companies we serve."
About Private Bancorp of America, Inc.
Private Bancorp of America, Inc. (OTCQB:PBAM), is the holding company for San Diego Private Bank.  San Diego Private Bank, provides a Distinctly Different banking experience through unparalleled service and creative funding solutions to high net worth individuals, professionals, locally owned businesses and real estate entrepreneurs; serviced through offices in Coronado, San Diego, La Jolla and Newport Beach as well as efficient electronic banking offerings. The Bank also offers various portfolio and government guaranteed lending programs, including SBA and cross-border Export-Import Bank programs. San Diego Private Bank is a SBA Preferred Lender.
Safe Harbor Paragraph           
This press release may include forward-looking statements that involve inherent risks and uncertainties. Private Bancorp of America, Inc. cautions readers that a number of important factors could cause actual results to differ materially from those in the forward‐looking statements. These factors include economic conditions and competition in the geographic and business areas in which Private Bancorp of America, Inc. operates, our ability to successfully integrate the operations of merged banks, inflation, fluctuations in interest rates, legislation and governmental regulation. You should not place undue reliance on forward‐looking statements and we undertake no obligation to update those statements whether as a result of changes in underlying factors, new information, future events or otherwise.
[FINANCIAL TABLES FOLLOW]
Private Bancorp of America, Inc. and Subsidiary
Statements of Condition
(Unaudited – in thousands)

 
 
September 30, 2016
 
December 31, 2015
 
September 30, 2015
 

Assets

 
 
 
Cash and Cash Equivalents
$
66,545
 
$
58,075
 
$
71,503
 
Investments
 
28,839
 
 
29,385
 
 
24,058
 
 
 
 
 
 
 
 
 
 
 
Loans, Net
 
391,277
 
 
354,708
 
 
330,254
 
Premises, Equipment and Other Assets
 
11,387
 
 
12,787
 
 
12,478
 
Total Assets
 
498,048
 
 
454,955
 
 
438,293
 
 
 
 
 
 
 
 
 
 
 

Liabilities and Shareholders' Equity

 
 
 
 
 
 
 
 
 
Demand Deposits
 
111,244
 
 
110,976
 
 
113,036
 
Interest Bearing Deposits
 
264,230
 
 
228,855
 
 
213,966
 
Total Deposits
 
375,474
 
 
339,831
 
 
327,002
 
 
 
 
 
 
 
 
 
 
 
FHLB Advances / Borrowings
 
62,879
 
 
60,369
 
 
52,500
 
Other Liabilities
 
2,495
 
 
3,603
 
 
2,623
 
Shareholders' Equity
 
57,200
 
 
51,152
 
 
56,168
 
Total Liabilities and Shareholders' Equity
$
498,048
 
$
 454,955
 
$
 438,293
 
 
 
 
 
 
 
 
 
 
 

Selected Ratios:

September 30, 2016 
 
December 31, 2015 
 
September 30, 2015 
 
 
 
 
 
Tangible Book Value Per Share
$
13.84
 
$
13.19
 
$
13.23
 
Tier 1 Leverage Ratio (Bank)
 
12.02
%
 
11.85
%
 
11.84
%
Total Capital Ratio (Bank)
 
14.65
%
 
15.48
%
 
16.28
%
 
 
 
 

Asset Quality

 
 
 
(Non-Performing Assets + 90
Days Past Due Accruing)
divided by (Equity + Allowance
for Loan Losses)
 
0.30
%
 
0.37
%
 
0.76
%
Private Bancorp of America, Inc. and Subsidiary
Statements of Income
(Unaudited – in thousands)

 
 
Three months
ended
Sept 30, 2016
 
Three months
ended
Sept 30, 2015
 
Nine months
ended
Sept 30, 2016
 
Nine months
ended
Sept 30, 2015
 

Interest Income

 
 
 
 
Interest Income
$
5,318
 
$
5,101
 
$
15,542
 
$
15,009
 
Interest Expense
 
526
 
 
363
 
 
1,515
 
 
1,115
 
Net Interest Income
 
4,792
 
 
4,738
 
 
14,026
 
 
13,894
 
Provision for Loan Losses
 
63
 
 
2
 
 
478
 
 
76
 
Net Interest Income after Provision for Loan Losses
 
4,729
 
 
4,736
 
 
13,548
 
 
13,818
 
Other Income
 
196
 
 
366
 
 
741
 
 
1,148
 
Operating Expenses
 
3,092
 
 
2.797
 
 
9,261
 
 
8,553
 
Operating Income
 
1,831
 
 
2,305
 
 
5,029
 
 
6,413
 
Income Taxes
 
755
 
 
946
 
 
2,075
 
 
2,648
 
Net Earnings
$
1,076
 
$
1,359
 
$
2,954
 
$
3,765
 
 
 
 
 
 
 
 

Selected Ratios:

 
 
 
 
Earnings Per Share
$
0.26
 
$
0.33
 
$
0.75
 
$
0.91
 
Diluted Earnings Per Share
$
0.25
 
$
0.32
 
$
0.73
 
$
0.89
 
Investor Relations Contact 

Thomas V. Wornham 
President/CEO 
Private Bancorp of America, Inc. and San Diego Private Bank 
(858) 875.6900