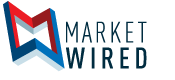 Statement Regarding the Passing of the Honourable Jim Prentice
/EINPresswire.com/ -- CALGARY, ALBERTA--(Marketwired - Oct 14, 2016) - The Board of Trustees of Northview Apartment Real Estate Investment Trust (TSX:NVU.UN) ("Northview") issued the following statement regarding the untimely passing of the Honourable Jim Prentice, P.C., Q.C.
"We are shocked and devastated to learn of Jim's passing. On behalf of everyone at Northview, our thoughts and prayers are with his family and those who were closest to him," said Douglas H. Mitchell, C.M., A.O.E., Q.C., Chair of the Board of Trustees, and a personal friend. "Jim led a distinguished career serving on behalf of Albertans and Canadians as a Minister of a number of key portfolios in the Government of Canada, as Premier of Alberta, and as an accomplished executive in the private sector. He was a great Canadian, and a wonderful human being who will be deeply missed by all. It's a tremendously sad day."
Mr. Prentice was appointed to Northview's Board of Trustees on October 3, 2016.
About Northview
Northview is Canada's third largest publicly traded multi-family REIT with a portfolio of approximately 24,000 quality residential suites in more than 60 markets across eight provinces and two territories. Northview's portfolio spans markets characterized by expanding populations, growing economies, high occupancy levels, and rising rents, which provides Northview the means to deliver stable and growing profitability and cash distributions over time. The REIT currently trades on the TSX under the ticker symbol: NVU.UN. Additional information concerning Northview is available at www.sedar.com or www.northviewreit.com.
Mr. Todd Cook
President & Chief Executive Officer
(403) 531 0720