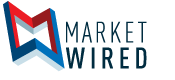 Eyelogic Systems Announces Corporate Dissolution
/EINPresswire.com/ -- CALGARY, ALBERTA--(Marketwired - Oct 14, 2016) - Eyelogic Systems Inc. ("Eyelogic") (formerly "EYE.A" on the TSXV and CNSX) announces that, as of October 13, 2016, it has completed the voluntary liquidation and dissolution of Eyelogic in accordance with Section 212 of the Business Corporations Act (Alberta) ("ABCA") and has filed articles of dissolution with the Alberta Registrar of Corporations (the "Registrar") confirming the same.
Shareholders of Eyelogic are hereby advised that the Common Shares of Eyelogic no longer have any value. Shareholders should consult with their personal tax advisors regarding the tax implications of the information contained in this press release.
ABCA Requirements of Dissolution
Prior to the filing of its articles of dissolution, Eyelogic complied all of the requirements of Section 212 of the ABCA as follows:
| | |
| --- | --- |
| (a) | On February 16, 2016, shareholders of Eyelogic passed a special resolution approving the voluntary liquidation and dissolution of Eyelogic in accordance with Section 212 of the ABCA. |
| | |
| (b) | On February 23, 2016, following the filing of a statement of intent to dissolve by Eyelogic, the Registrar issued Eyelogic a certificate of intent to dissolve (the "Certificate"). |
| | |
| (c) | From March 1, 2016 to September 1, 2016, Eyelogic provided a copy of the Certificate to all of its known creditors and published notice of the Certificate in the Alberta Gazette and local Calgary newspapers in accordance with the provisions of paragraph 212(7)(b) of the ABCA. |
| | |
| (d) | From December 1, 2015 to September 15, 2016, Eyelogic proceeded to liquidate its business and discharge all of its obligations. Eyelogic had converted all of its assets to cash through the December 1, 2015, sale of all business operations through two divestures. |
| | |
| (e) | On September 15, 2016, after making adequate provisions for the payment and discharge of all of its obligations, Eyelogic made a final cash distribution of its remaining property to shareholders of Eyelogic as a return of capital equal to $0.04 per Common Share of Eyelogic held. Previously on December 21, 2015, Eyelogic made an initial cash distribution of $0.33 per share for a total of $0.37 per share returned to shareholders. |
Other Regulatory Requirements of Dissolution
On May 6, 2016; Eyelogic received from the Alberta Securities Commission ("ASC") an order granting exemptive relief from reporting issuer status and other continuous disclosure obligations. Concurrently, Eyelogic committed in an undertaking to the ASC to update shareholders regarding the status of the Company's windup and dissolution of the corporation before December 31, 2016. Eyelogic management confirms it has complied with all requirements of the ASC undertaking.
Neither TSX Venture Exchange nor its Regulation Services Provider (as that term is defined in the policies of the TSX Venture Exchange) accepts responsibility for the adequacy or accuracy of this release.
Rick Skauge
(403) 261-0900