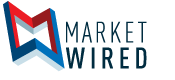 Quaterra Announces Change of Auditor
/EINPresswire.com/ -- VANCOUVER, BC--(Marketwired - October 14, 2016) - Quaterra Resourcs Inc. ("Quaterra" or the "Company") (TSX VENTURE: QTA) (OTCQX: QTRRF) today announced that, at the request of the Company, its former auditor, Smythe LLP ("Smythe"), has resigned as auditor effective October 7, 2016 and PricewaterhouseCoopers LLP ("PwC") has been appointed as the successor auditor effective the same day. In accordance with National Instrument 51-102 ("NI 51-102"), the Company has filed a Change of Auditor Notice on Sedar, together with letters from Smythe and PwC, each confirming that it is in agreement with the statements contained in the notice, as applicable. There were no reportable events as defined in NI 51-102 between Smythe and the Company.
On behalf of the Board of Directors,
Gerald Prosalendis
President & COO
Quaterra Resources Inc.
Neither the TSX Venture Exchange nor its Regulation Services Provider (as that term is defined in Policies of the TSX Venture Exchange) accepts responsibility for the adequacy or accuracy of this release.
For more information please contact:

Gerald Prosalendis
President & COO
Quaterra Resources Inc.
604-641-2780