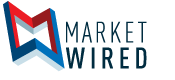 Arrive Thirsty, Leave Inspired: the BC Ale Trail Launches to Connect Visitors and Locals With British Columbia's Craft Beer Industry
/EINPresswire.com/ -- For Those Who have a Passion for Beer -- Especially Craft Beer -- and for Those Who Want to Explore the Best the Province Has to Offer, Comes the BC Ale Trail
VICTORIA, BC--(Marketwired - October 14, 2016) - The BC Ale Trail officially launches on Oct. 14, 2016 at the BC Craft Beer Awards, as the province celebrates BC Craft Beer Month. It's the ultimate guide to British Columbia's diverse and dynamic craft beer community.
Visitors and locals who follow the BC Ale Trail have the opportunity to head out on a beer-oriented adventure, hit local craft breweries, taste delicious local fare, and discover some of BC's best businesses. Via the BC Ale Trail's online guide, visitors can choose from seven different Ale Trails across British Columbia including: Victoria; Nanaimo and the Comox Valley; the Sunshine Coast; Port Moody; Whistler; the Kootenay Rockies East; and the Kootenay Rockies West.
The beer brewing industry has a rich history in British Columbia, and can be traced to the Phoenix Brewery, the first licensed brewer in British Colombia in 1858. Spinnakers Brewpub opened in 1984 as the first modern brewpub in Canada. Since then, British Columbia's craft beer scene has continued to expand.
The BC Ale Trail's website helps visitors organize self-guided trips to explore British Columbia and enjoy this province's rich culture, wildlife, natural settings, and local attractions. In addition, the BC Ale Trail features a detailed database of craft beer breweries, major beer festivals in British Columbia, and a blog that explores the industry and its evolving culture.
Tread along the Ale Trail and explore beautiful British Columbia. For more information, visit https://bcaletrail.ca/
Quotes:
Shirley Bond, Minister of Jobs, Tourism and Skills Training and Minister Responsible for Labour --
"British Columbia's tourism sector is thriving with international visitors up 12.5% so far this year. And those visitors are sampling some of the world's best beer made right here in B.C. The tourism and craft beer sectors create jobs and economic growth throughout our province and the BC Ale Trail is a natural pairing of these two industries. From Vancouver Island to the Kootenays, visitors to our province are enjoying quality craft beers while taking in our world class tourism attractions."
Ken Beattie, Executive Director, British Columbia Craft Brewers Guild --
"The BC Craft Brewers Guild views the BC Ale Trail and our partnership with Destination BC and the participating Tourism organizations as a game changer for our breweries and our province. We know we have a world class brewing community to showcase and the BC Ale trail, our partner breweries and the communities involved will deliver an inspirational experience to our visitors"
Paul Kamon, Executive Director, Tourism Powell River --
"The pairing of tourism destination marketing with BC's dynamic craft beer industry is timely. With the explosive popularity of tasting rooms, breweries have become important social hubs and attractions for small BC communities."
Coralee Oakes, Minister of Small Business, Red Tape Reduction, and Ministry Responsible for the Liquor Distribution Branch --
"B.C.'s craft beer scene is growing every year, creating more jobs, and contributing to our province economically and culturally. I have seen first-hand in my community how a craft brewery can liven up a town. The BC Ale Trail will invite tourists into our communities, help them discover unexpected sites and landscapes, and show them exactly why B.C. truly is Canada's craft beer capital."
John Yap, Parliamentary Secretary for Liquor Reform Policy --
"Craft beer is not only one of B.C.'s best small business success stories, it has also become a cultural phenomenon and source of B.C. pride. By pairing B.C.'s outstanding craft beers with our province's breath-taking landscapes and tourist attractions, the BC Ale Trail offers an easy, innovative and imaginative way for visitors to explore some of B.C.'s many hidden gems."
Social media:
About the BC Ale Trail
In partnership with Destination British Columbia and the BC Craft Brewers Guild, the BC Ale Trail emphasizes how a visit to or around British Columbia is enhanced with a pint of craft beer culture. With an increasing preference for local craft beer in BC and growth of artisanal beer in North America, the BC Ale trail embraces the "buy local" movement, helps showcase independent breweries, and connects visitors with the unique culture at the heart of communities all over the province.
The BC Ale Trail's destination partners for 2016 include: Tourism Victoria, Tourism Whistler, Tourism Nanaimo, Discover Comox Valley, Sunshine Coast Tourism, City of Port Moody, and Kootenay Rockies Tourism. For more information, visit https://bcaletrail.ca/