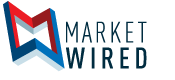 CalSTRS Appoints Grant Boyken as Public Affairs Executive Officer
/EINPresswire.com/ -- Mr. Boyken Will Oversee CalSTRS Public Affairs Branch Consisting of Communications, External Affairs and Governmental Relations
Grant Boyken
Click here for high-resolution version
WEST SACRAMENTO, CA--(Marketwired - October 14, 2016) - The California State Teachers' Retirement System today announced the appointment of Grant Boyken as Public Affairs Executive Officer. The position and the branch are new for CalSTRS, having been established after the retirement of Ed Derman, the former Deputy Chief Executive Officer of the Plan Design and Communication Branch.
In his role as executive officer, effective November 1, Mr. Boyken will provide strategic leadership and oversight over CalSTRS External Affairs, Communications, and Governmental Relations divisions. His position reports directly to CalSTRS Chief Operating Officer, Cassandra Lichnock.
"Mr. Boyken's eight-year role as the representative for the State Treasurer's Office on the CalSTRS board is advantageous given his in-depth understanding of the intricacies of the plan design, Teachers' Retirement Law, member benefit structure and CalSTRS long-term strategic and business priorities," said Ms. Lichnock. "His ability to provide insight and leadership on complex financial and legislative topics ensures that we will continue to participate in articulate and robust conversations with our members, stakeholders, Legislators and the media regarding the significance of CalSTRS fiduciary responsibility to California's educators, as well as the unique components of our plan design."
Mr. Boyken worked in the State Treasurer's Office from 2008 to present (2016), first as the Pension and Benefits Officer, and for the last two years, as the Deputy State Treasurer. Prior to his work with the State Treasurer's Office, he was a senior policy researcher at the State Library's California Research Bureau and the California Public Employees' Retirement System (CalPERS).
"While I have tremendously enjoyed the opportunities afforded me at the State Treasurer's Office, I am thrilled about my new role at CalSTRS," noted Mr. Boyken. "It's exciting to be a part of something new. Community relations and stakeholder engagement are two of my core strengths that I believe will diligently serve CalSTRS members in recognizing and valuing their years of dedicated service educating California's youth."
Mr. Boyken has a master's degree in sociology from the University of California, Davis and a bachelor's degree in psychology from the University of Wisconsin, Madison. He will begin in his new position at CalSTRS on Tuesday, November 1, 2016.
About CalSTRS
The California State Teachers' Retirement System, with a portfolio valued at $193 billion as of August 31, 2016, is the largest educator-only pension fund in the world. CalSTRS administers a hybrid retirement system, consisting of traditional defined benefit, cash balance and voluntary defined contribution plans. CalSTRS also provides disability and survivor benefits. CalSTRS serves California's 896,000 public school educators and their families from the state's 1,700 school districts, county offices of education and community college districts.
See how CalSTRS demonstrates its strong commitment to long-term corporate sustainability principles in its annual Global Reporting Initiative sustainability report: Fostering a Secure Future.
Follow us on Twitter @CalSTRS
Image Available: http://www.marketwire.com/library/MwGo/2016/10/14/11G118093/Images/Grant_Boyken_4x6-189480919ba2ba27997d3097ad8229b9.jpg