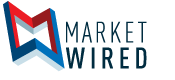 Timmins Gold to Release Third Quarter 2016 Financial Results and Conference Call
/EINPresswire.com/ -- VANCOUVER, BRITISH COLUMBIA--(Marketwired - Oct 14, 2016) - Timmins Gold Corp. (TSX:TMM)(NYSE MKT:TGD) plans to release its third quarter 2016 financial statements prior to the market open on November 3, 2016 followed by a conference call to discuss the results at 11:00 am (ET).
Participants may join the call by dialing 416-340-2220 or 866-225-2055 (Canada and U.S. toll-free number) or via webcast on link: http://www.gowebcasting.com/8123.
A replay of the call will be available until November 8, 2016, by dialing 905-694-9451 or 800-408-3053 (Canada and U.S.). The passcode is 1171723. A live and archived audio webcast will also be available at www.timminsgold.com.
Neither the TSX nor its Regulation Services Provider (as that term is defined in the policies of the TSX) nor the NYSE MKT accepts responsibility for the adequacy or accuracy of this news release.