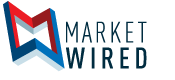 Midcoast Energy Partners, L.P. to Webcast Its 2016 Third Quarter Financial Results
/EINPresswire.com/ -- HOUSTON, TX--(Marketwired - Oct 14, 2016) - Midcoast Energy Partners, L.P. (NYSE: MEP) ("Midcoast Partners") will host a webcast conference call to discuss its 2016 third quarter financial results as follows:
Webcast Information
Event: Q3 2016 Midcoast Energy Partners, L.P. Earnings Call
Date: Monday, October 31, 2016
Time: 8:30 a.m. Eastern Time
Webcast: http://www.midcoastpartners.com under "Events and Presentations" or http://edge.media-server.com/m/p/rb46g8ww
Replay Information
A webcast replay will be available at the link above approximately two hours after the conclusion of the event. A transcript will be posted to the website within approximately 24 hours. 
About Midcoast Energy Partners, L.P.
Midcoast Energy Partners, L.P. (NYSE: MEP) is a limited partnership formed by Enbridge Energy Partners, L.P. (NYSE: EEP) to serve as EEP's primary vehicle for owning and growing its natural gas and natural gas liquids (NGLs) midstream business in the United States. Our assets consist of a 51.6 percent controlling interest in Midcoast Operating, L.P., a Texas limited partnership that owns a network of natural gas and NGL gathering and transportation systems, natural gas processing and treating facilities and NGL fractionation facilities primarily located in Texas and Oklahoma. Midcoast Operating also owns and operates natural gas, condensate and NGL logistics and marketing assets that primarily support its gathering, processing and transportation business. Through our ownership of Midcoast Operating's general partner, we control, manage and operate these systems.
EEP owns 100 percent of Midcoast Holdings, L.L.C., the general partner of Midcoast Partners and holds an approximate 54 percent interest in Midcoast Partners. EEP owns and operates a diversified portfolio of crude oil and, through Midcoast Partners, natural gas transportation systems in the United States. Its principal crude oil system is the largest pipeline transporter of growing oil production from western Canada and the North Dakota Bakken formation.
FOR FURTHER INFORMATION PLEASE CONTACT:
Sanjay Lad, CFA
Investment Community
Toll-free: (855) MEP-7222 or (855) 637-7222
E-mail: mep@enbridge.com

Terri Larson, APR
Media
Toll-free: (877) 496-8142
E-mail: usmedia@enbridge.com