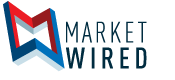 Letaka Safaris "Brothers" Provide a More Intimate Connection With Nature in the Okavango Delta
/EINPresswire.com/ -- Nat Geo WILD Television Series Puts Thrill and Adventure of Mobile Safaris in the Spotlight
MAUN, BOTSWANA--(Marketwired - October 14, 2016) - Grant and Brent Reed (television's famed "Safaris Brothers") want travelers to know that while their new reality show on Nat Geo WILD captures the drama of African safaris, the actual Letaka Safaris experience is about discovering a more intimate and compelling relationship with the nature and wildlife of Botswana's incredible Okavango Delta. (Safari Brothers Premieres October 14, 2016 at 10/9c)
"Letaka Safaris was voted best mobile tented safari in Africa for 2015 -- an award which Letaka strives to live up to every day. Mobile safaris are reminiscent of the way in which the first explorers travelled through Africa, discovering her secrets and breath-taking landscapes," says Grant Reed who founded the citizen owned safari company with his brother in 2000.
Described as classic safaris, with names like, "Blooming Miracle," "Delta Miracle," and, "Northern Highlights," Letaka Safaris promises a minimum of three unique overnight locations during each safari. The safari company also has a close relationship with the Okavango Guiding School, a training facility the Reed brothers created to elevate the standard of guiding in Botswana.
"The most important component of a great safari is a great guide and being with the same guide for the duration of your time in Botswana, rather than flying from lodge to lodge and guide to guide," says Brent Reed. "This gives a wonderful continuity to the safari and allows the guide to delve so much deeper into the wildlife and their ecology."
Letaka Safaris will also customize a safari to meet the needs of any guest, including those with specialized interests in areas of photography or birding. Guests also have the option to book trips that highlight a luxury experience individually or in small groups. For the more adventurous, Letaka Safaris offers a safari guide training course. 4x4 rentals and self-drive options are also available.
The new reality series also takes advantage of Grant and Brent's expertise in animal relocation. A shared commitment to protecting Botswana's majestic wild animals inspired them to study animal behavior and become adept at helping animals find their way back to their wilderness home and out of harm's way.
The brothers also fight against the misconception that a camping safari means more work for guests. These luxury tented safaris are more about Glamping. Guests arrive to a fully set up camp and are encouraged to relax and enjoy the spectacular scenery from their large tented suites, which come with all the amenities expected in a lodge -- a large comfortable bed with linens, bedside tables, LED lights, private ensuite toilet and shower, covered verandah with deck chairs, and safari chefs ready to create fantastic menus from local ingredients.
So while the Safari Brothers television show entertains with titles like, "Croc Crisis," and, "Lounging Lion," the Reed brothers hope it inspires many to come experience the Botswana wilderness first hand via a Letaka Safari.
Letaka Mobile Safaris scheduled departures range from $295 to $580 per person, per night and private tour rates depend on the group size and number of nights. These include all taxes, accommodations, a professional guide, safari chef and assistants, game drives in custom vehicles and local transfers, all entrance and camping fees within the national parks and reserves, all meals and drinks and additional activities as specified in each itinerary. http://www.letakasafaris.com/safaris/tour-calendar/
Synopsis: Safaris Brothers television show on Nat Geo WILD:
Brent and Grant Reed's backyard is the wildest place on earth Botswana's Okavango Delta. "Safari Brothers" takes us into uncharted TV territory where our hosts are wildlife guides living and working alongside the most iconic animals on the planet. Together, they've built one of Botswana's most successful safari companies. The series follows the charismatic duo as they navigate the challenges of running a safari company in the wilderness. http://channel.nationalgeographic.com/wild/safari-brothers/
About the Okavango Delta:
Recently name a UNESCO World Heritage Site, the Okavango Delta is home to some of the world's most vulnerable species of large mammal, such as the cheetah, white rhinoceros, black rhinoceros, African wild dog and lion. It is one of 135 World Heritage Sites in Africa and the second in Botswana (followed by Tsodilo Hills). Located in northwest Botswana, it is comprised of permanent wetlands and winding papyrus lined channels as well as seasonally flooded plains. It is one of the very few major inland delta systems that do not flow into a sea or ocean, this is known as an endoreic system and the Okavango Delta is one of the world's most pristine examples. One of the unique characteristics of the delta is that the annual flooding from the Okavango river occurs during the dry season, and native plants and animals have synchronized their biological cycles with these seasonal rains and floods. It is an exceptional example of the interaction between climatic, hydrological and biological processes.