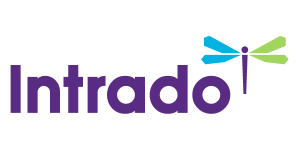 IBRI Announces Visiting Fellow and Interim Director of Applied Data Sciences Core
Distinguished Notre Dame Professor Nitesh Chawla will enhance Institute's data capabilities
/EIN News/ -- INDIANAPOLIS, Oct. 14, 2016 (GLOBE NEWSWIRE) -- The Indiana Biosciences Research Institute (IBRI) announced today that Notre Dame Professor Nitesh Chawla, Ph.D., will be a Visiting Fellow of the Institute and serve as the Interim Director of the Applied Data Sciences Core. Dr. Chawla's innovative research on data science, machine learning, and network science has led to transformative interdisciplinary applications in healthcare, life sciences, environmental and climate sciences, education, business, and national security.

"One of the key areas for investment by the IBRI is to develop unique applied data science capabilities that will integrate multiple so-called sources of 'big data' with biological information," said David Broecker, President and CEO of IBRI. "This convergence of information technology and life sciences is an exciting area for future innovation. Dr. Chawla's expertise in interdisciplinary application of data to solve big problems will help the IBRI create tools and develop applications that will enable deep computer learning to assist researchers, clinicians, and patients. He is a top talent in this arena, and we are excited to have him joining the IBRI in this capacity."
The Frank M. Freimann Professor of Computer Science and Engineering, Dr. Chawla also serves as director of both the iCeNSA research center on network and data sciences and the Data Inference Analytics and Learning Lab (DIAL) at the University of Notre Dame. An accomplished academic, he has brought more than $19.5M dollars in research funding, published more than 185 papers with over 10,800 citations, and was twice awarded Notre Dame Computer Science and Engineering's Outstanding Teaching Award.  He is the recipient of the IBM Watson Faculty Award, the IBM Big Data and Analytics Faculty Award, IEEE Computational Intelligence Society Outstanding Early Career Award, and the National Academy of Engineering New Faculty Fellowship.  Dr. Chawla understands the entrepreneurial nature of the IBRI, having founded his own data science software company, Aunalytics, which helps others harness the power of data to fuel their economic engines.
Speaking about Dr. Chawla's appointment, Vice President for Research at the University of Notre Dame, Robert J. Bernhard, said, "Notre Dame is very pleased to be part of the IBRI and doubly pleased that Dr. Chawla will be leading this Applied Data Science Core. We are thrilled that Dr. Chawla is able to apply his talent and experience in service of the IBRI mission for the good of not just the people of Indiana, but around the world as well."
Dr. Chawla is passionate about driving technological innovations for the common good. In recognition of the societal and community driven impact of his research, he was recognized with the Rodney F. Ganey Award and Michiana 40 Under 40. He is a Fellow of the Reilly Center for Science, Technology, and Values; Fellow of the Institute of Asia and Asian Studies; and Fellow of the Kroc Institute for International Peace Studies at Notre Dame.
About Indiana Biosciences Research Institute
The Indiana Biosciences Research Institute (IBRI) is an independent, nonprofit discovery science and applied research institute focused on innovation targeting cardio-metabolic diseases, diabetes and poor nutrition. Inspired by the state and Indiana's leading life sciences companies, research universities and philanthropic community, the IBRI is building a world-class organization of researchers, innovators, and entrepreneurs that will catalyze scientific discovery and its application, resulting in improved health outcomes for patients. For more information about IBRI and donation or collaboration opportunities, please visit www.indianabiosciences.org.
Contact:
Christy Denault
317/983-3355
cdenault@indianabiosciences.org