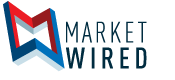 Vectren Schedules 2016 Third Quarter Earnings Release and Conference Call
/EINPresswire.com/ -- EVANSVILLE, IN--(Marketwired - October 14, 2016) - Vectren Corporation (NYSE: VVC) will announce its 2016 third quarter results after the market closes on Wednesday, November 2, 2016. Vectren management will discuss those results during a conference call at 2:00 p.m. ET on Thursday, November 3, 2016. To participate in the call, analysts should dial 1-888-317-6016 ten minutes prior to the start time and refer to the Vectren Corporation 2016 Third Quarter Earnings Call.
All interested investors may listen to a live audio-only webcast accompanied by a slide presentation, which will be available on Vectren's website, www.vectren.com, by clicking on the "Investors" link at the top of the page, then by choosing the webcast link located on the right-hand side under Current Events. A replay of the webcast will be made available at the same location approximately two hours following the conclusion of the call.
About Vectren
Vectren Corporation (NYSE: VVC) is an energy holding company headquartered in Evansville, Ind. Vectren's energy delivery subsidiaries provide gas and/or electricity to more than 1 million customers in adjoining service territories that cover nearly two-thirds of Indiana and about 20 percent of Ohio, primarily in the west central area. Vectren's nonutility subsidiaries and affiliates currently offer energy-related products and services to customers throughout the U.S. These include infrastructure services and energy services. To learn more about Vectren, visit www.vectren.com.