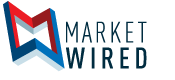 Numismatic Tourism Fuels Oveedia's Market Rollout
/EINPresswire.com/ -- Numismatourism Helps Bring Bookings to Central American-Caribbean OTA
LAS VEGAS, NV--(Marketwired - Oct 14, 2016) - Pure Hospitality Solutions, Inc. (OTC PINK: PNOW), parent Company of the Central American-Caribbean Online Travel Agency (OTA) Oveedia, announced today, that the Company's strategy to economically attract more Oveedia users has successfully taken form; attracting special interest travelers while generating revenues through the newly launched numismatic vertical.
Management indicated that this aspect of the Oveedia marketing plan, borrows from the evolution of Sports Tourism; a booming, $7.7 Billion industry. In marketing to numismatic enthusiasts who travel specifically to participate in coin and currency events, Pure has been able to garner the interest of a significantly sized, specialty tourism market, while spending a minimal amount of money to test the strategy. Management further indicated that the numismatic operation is very cost efficient and can generate enough revenue to sustain itself and add profitability to the Company's bottom line.
"Last year, ASC International USA, organized a 5-day numismatic trip to Havana, Cuba; for enthusiasts and other interested travelers to learn about the history of Cuban coins, currency and recovered treasures," stated Melvin Pereira, President and CEO of Pure Hospitality Solutions. "While there are hundreds of shows organized in the United States yearly, the 'gem' of all the Americas -- being Central America and the Caribbean -- as ASC International USA demonstrated, is just now truly becoming a destination of great discovery for the numismatic tourist... also known as Numismatourist, and Latin American tourism as a whole."
"For us, creating this vertical was a no brainer... Our ultimate goal is to market an OTA intended to spur tourism, specifically to the Central American-Caribbean region. We don't care if it's sports tourism, eco-tourism, or in this case... numismatic tourism. We chose numismatics because this market affords us an opportunity to develop an additional, positive cash flow business, which has low overhead, strong asset value appreciation and highly sought-after merchandise. To Pure and our shareholders, this means more revenue, more potential profits and increased valuations."
Management intends to scale-up it numismatic vertical and begin traveling to specialty numismatic events, promoting numismatic tourism through Oveedia, and of course, selling its current inventory of rare Costa Rican and Central American coins and currencies.
About Pure Hospitality Solutions, Inc.
PURE provides proprietary technology, marketing solutions and branding services to hotel operators and condominium owners. The Company's vision is to build competitive operations in the areas of (i) online marketing and hotel internet booking engine services, (ii) hotel branding and, (iii) own, operate and in some instances develop, boutique hotels under the new, "by PURE" brand. PURE is the creator of Oveedia, the Central American-Caribbean online travel hub.
Related Links:
Safe Harbor Statements in this news release that are not historical facts, including statements about plans and expectations regarding products and opportunities, demand and acceptance of new or existing products, capital resources and future financial results are forward-looking. Forward-looking statements involve risks and uncertainties which may cause the Company's actual results in future periods to differ materially from those expressed. These uncertainties and risks include changing consumer preferences, lack of success of new products, loss of the Company's customers, competition and other factors discussed from time to time in the Company's filings with the Securities and Exchange Commission.
Contact:
Team PURE
IR Div.
(800) 889-9509