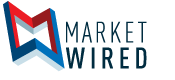 Bpm'online and Paul Greenberg to Present a CRM Best Practice Webinar on providing Customer Experience Excellence
/EINPresswire.com/ -- 'Godfather of CRM' to share insight to winning the battle for the customer with exceptional customer experiences
BOSTON, MA--(Marketwired - October 14, 2016) - Bpm'online, whose process-driven CRM for marketing, sales and service helps thousands of organizations win more customers, will be hosting a CRM Best Practice webinar with one of the most highly regarded CRM experts, Paul Greenberg, to dive into 'delivering customer experience excellence to win the battle for the 21st century customer.' The webinar will be held on Thursday, October 20, 2016 at 11:00 a.m. EDT.
During this one-hour webinar, Paul Greenberg will explain why top-performing companies invest in customer experience and how this helps them close the gaps in performance, personalization and trust. He will also share the key aspects of building effective customer experience strategies to provide clients with meaningful and relevant experiences in the right moment and through their channel of choice.
Paul Greenberg is the Managing Principal of the 56 Group, LLC and is widely considered a thought leader in CRM, having been published in numerous industry and business publications over the years. He is the author of the best-selling book "CRM at the Speed of Light" which is now in its fourth edition, available in nine languages and it has been called "the bible of the CRM industry." Paul Greenberg is one of the world's leading CRM analysts and has frequently been referred to as "The Godfather of CRM".
By 2018, more than 50% of organizations will implement significant business model changes in their efforts to improve customer experience and another study says by 2020, customer experience will overtake price and product as the key brand differentiator. Webinar attendees will have an opportunity to explore why forward-thinking organizations should focus on understanding their customers' needs, expectations, and behaviors, in order to uncover and improve the most critical components of a positive customer experience across the proliferating communication touchpoints.
Don't miss out on hearing one of the world's leading CRM analysts share his expertise on how organizations investing in improving customer experiences can reduce costs, boost loyalty and expand customer relationships! To register for the complimentary webinar, please follow this link.
About bpm'online
Bpm'online is a global provider of process-driven CRM for marketing, sales and service. The beauty and the core value of bpm'online products is the agility to change processes faster than ever and align marketing, sales and service on a single platform. Users love bpm'online's engaging interface with a social look and feel, free from redundant information to keep them focused on what's relevant. Today, the company serves thousands of customers worldwide.
For more information, visit: www.bpmonline.com
Media Contact:
Gregory Rosa
PR Specialist
bpm'online
617-765-7997
Email contact