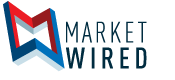 Perma-Fix Environmental Services Announces Letter of Intent for Certain Proposed Funding of Its Perma-Fix Medical Subsidiary
/EINPresswire.com/ -- ATLANTA, GA--(Marketwired - October 14, 2016) - Perma-Fix Environmental Services, Inc. (NASDAQ: PESI) today announced that it has entered into a letter of intent with a private investor, subject to certain closing and other conditions, for the purchase of $10 million of Preferred Shares in Perma-Fix Medical Corporation ("PF Corp."), a Delaware corporation and a wholly owned subsidiary of Perma-Fix Medical, S.A. (WAR: PFM), at a price of $8.00 per share. Upon closing, the Preferred Shares of PF Corp. would be voting securities and allow the investor to own approximately 48.6% of PF Corp.'s issued and outstanding voting securities as of the closing. PFM is a majority owned Polish subsidiary of PESI. The letter of intent also provides that at closing, subject to certain terms and conditions, the investor would also receive a 36-month warrant to purchase three quarters (.75) of one share of PF Corp. common stock for each share of Preferred Stock purchased by the investor at closing at an exercise price of $9.00 for each three quarters of one share. In addition, at closing, PESI would receive a 36 month warrant, subject to certain terms and conditions, to purchase up to 183,606 shares of PF Corp.'s common stock at an exercise price of $14.00 per share. Further, under the terms of the letter of intent PESI would be repaid the amounts owed to it by PFM and PF Corp. within a reasonable period of time.
The letter of intent is subject to certain terms and conditions, including, but not limited to, the negotiation and execution of definitive agreement.
Stephen Belcher, Chief Executive Officer of PFM stated, "We believe that this proposed financing to Perma-Fix Medical Corporation should provide us funding to execute our strategy through to commercialization of our Tc-99m technology that we have licensed from PESI, subject to certain FDA approvals."
About Perma-Fix Environmental Services
Perma-Fix Environmental Services, Inc. is a nuclear services company and leading provider of nuclear and mixed waste management services. The Company's nuclear waste services include management and treatment of radioactive and mixed waste for hospitals, research labs and institutions, federal agencies, including the Department of Energy ("DOE"), the Department of Defense ("DOD"), and the commercial nuclear industry. The Company's nuclear services group provides project management, waste management, environmental restoration, decontamination and decommissioning, and radiological protection, safety and industrial hygiene capability to our clients. The Company operates four nuclear waste treatment facilities and provides nuclear services at DOE, DOD, and commercial facilities, nationwide.
For more information please visit http://www.perma-fix.com.
This press release contains "forward-looking statements" which are based largely on the Company's expectations and are subject to various business risks and uncertainties, certain of which are beyond the Company's control. Forward-looking statements generally are identifiable by use of the words such as "believe", "expects", "intends", "anticipate", "plans to", "estimates", "projects", and similar expressions and include, but not limited to, closing of the funding proposal; execution of definitive agreements; proposed financing should provide funding to execute PFM's strategy to commercialize its Tc-99 technology. These forward-looking statements are intended to qualify for the safe harbors from liability established by the Private Securities Litigation Reform Act of 1995. While the Company believes the expectations reflected in this news release are reasonable, it can give no assurance such expectations will prove to be correct. There are a variety of factors which could cause future outcomes to differ materially from those described in this release, including, without limitation, future economic conditions; industry conditions; competitive pressures; PFM and PF Corp.'s ability to apply and market its new technologies; governmental regulations and requirements, including, but not limited to, the FDA; ability to fund the commercialization of PFM and PF Corp.'s technology and repayment to PESI of amounts owing to PESI by PFM and PF Corp.; and the "Risk Factors" discussed in, and the additional factors referred to under "Special Note Regarding Forward-Looking Statements" of our 2015 Form 10-K and Forms 10-Q for quarters ended March 31, 2016 and June 30, 2016. The Company makes no commitment to disclose any revisions to forward-looking statements, or any facts, events or circumstances after the date hereof that bear upon forward-looking statements.
Please visit us at http://www.perma-fix.com.
Contacts:
David K. Waldman
US Investor Relations
Crescendo Communications, LLC
(212) 671-1021

Herbert Strauss
European Investor Relations
herbert@eu-ir.com
+43 316 296 31