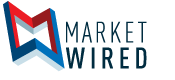 Rizal Completes Stage of Financing
/EINPresswire.com/ -- VANCOUVER, BC--(Marketwired - October 13, 2016) - RIZAL RESOURCES CORPORATION ("RIZAL" or the "Company") (TSX VENTURE: RZL) announces that pursuant to the Debt Facility with ResCap Investments Pty Ltd (ResCap) (Press release January 11, 2015) another stage of the financing has been completed resulting in the issuance of 7,655,283 Share Purchase warrants (the "Warrants") to be issued to ResCap. Each warrant exercisable into a common share of the Company for a period of 3 years from the issuance date at an exercise price of $0.06 per share. The new issuance is subject to the approval of the TSX Venture Exchange (the "TSX-V") and will be subject to a 4 month hold period.
Due to a clerical error by the Company the TSX issued a Bulletin on October 12, 2016 with incorrect information on the warrants stating "This is to confirm that TSX Venture Exchange has accepted for filing the Company's proposal to issue 7,066,415 bonus warrants at an exercise price of $0.065 for a term of 3 years in consideration of loan in the amount of CDN$459,317".
The new website is still in its final stages of construction and therefore in the interim if you require further information please make all enquiries to Peter Main +61 408 193 325.
On Behalf of the Board,
Peter Main
President
For further information, visit our website at www.cadanresources.com or email us at info@cadanresources.com.
Neither the TSX Venture Exchange nor its Regulation Services Provider (as that term is defined in the policies of the TSX Venture Exchange) accepts responsibility for the adequacy or accuracy of this release.
Contact:
Peter Main
Ph: +61 408 193325