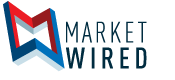 Group Ten Metals Secures Loans, Provides Update
/EINPresswire.com/ -- VANCOUVER, BRITISH COLUMBIA--(Marketwired - Oct 13, 2016) - Group Ten Metals Inc. (TSX VENTURE:PGE)(FRANKFURT:5D31) (the "Company" or "Group Ten") provides a corporate and exploration update.
The Company has received funding totaling $300,000 by way of loans which, by the terms of the loan agreements, bear interest at a rate of 10% and are repayable on demand after one year or under other certain conditions. The loans are secured by mineral property assets of the Company, and the use of funds is restricted to meeting urgent assessment requirements on the Company's projects, plus essential corporate needs.
Modest exploration programs have been initiated on Group Ten Metal's Yukon and Ontario properties using the loan funds in order to meet the Company's near term claim assessment needs.
The Company continues to evaluate its options to reduce its debts in order to move forward and to be able to fund future exploration programs.
The Company also announces that Timothy Johnson will replace Jody Bellefleur as interim CFO. The Company thanks Ms. Bellefleur for her work with the Company. We look forward to working with Timothy, who is an experienced mining industry professional.
About Group Ten Metals Inc.
Group Ten Metals Inc. is a mineral exploration company focused on exploration for deposits of platinum group metals (PGM), gold, nickel and copper. The Company controls a large land position in the Kluane Ultramafic Belt in the southwest Yukon Territory, the Black Lake / Drayton gold project in the Rainy River district in northwest Ontario, and the Duke Island Cu-Ni-PGM project in Alaska.
On Behalf of the Board of Directors, GROUP TEN METALS INC.
Michael Rowley, President & Director
Neither TSX Venture Exchange nor its Regulation Services Provider (as that term is defined in the policies of the TSX Venture Exchange) accepts responsibility for the adequacy or accuracy of this release.
Group Ten Metals Inc.
Michael Rowley
President & Director
(604) 681 1568