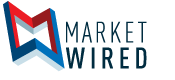 Pure Gold Announces Grant of Options
/EINPresswire.com/ -- VANCOUVER, BRITISH COLUMBIA--(Marketwired - Oct 13, 2016) - Pure Gold Mining Inc. (TSX VENTURE:PGM) ("Pure Gold" or the "Company") announces that it has granted stock options to purchase 300,000 common shares of the Company to Ken Donner, subsequent to his appointment as Vice President, Operations. The options are exercisable at a price of $0.72 per share and will vest over three years at 1/3 per year. The options will otherwise expire on October 11, 2021.
ABOUT PURE GOLD
Our mandate is pure and simple. To dream big. To colour outside the lines. To use smart science and creativity to unlock the next major discovery at the Madsen Gold Project in Red Lake, Ontario. And become Canada's next iconic gold company.
Additional information about the Company and its activities may be found on the Company's website at www.puregoldmining.ca and under the Company's profile at www.sedar.com.
ON BEHALF OF THE BOARD
Darin Labrenz, President & CEO
Neither TSX Venture Exchange nor its Regulation Services Provider (as that term is defined in the policies of the TSX Venture Exchange) accepts responsibility for the adequacy or accuracy of this release.