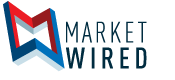 eXp Realty Accelerates Its Already Significant Growth Throughout North America
/EINPresswire.com/ -- More Than 1,000 Real Estate Professionals Have Joined Since January 1, 2016, 151% Agent Growth Year Over Year Q3 vs Q3 2015
Russ Cofano, President and General Counsel
Click here for high-resolution version
Jason Gesing, CEO Real Estate Division, Board of Directors
Click here for high-resolution version
BELLINGHAM, WA--(Marketwired - October 13, 2016) - eXp World Holdings, Inc. (OTCQB: EXPI) today announced that eXp Realty, the Company's real estate brokerage division, has grown its family of agents and brokers to more than 1,900 across 41 markets in the United States and Canada. The Company had 864 agents on January 1 of this year and had announced that it had reached 1,500 agents in early August.
At the end of the 3rd Quarter, eXp Realty had 1,816 agents vs 721 agents at the end of the 3rd quarter of 2015 representing a year over year growth in agent count of over 151%. Earlier today the company added its 1,900th agent. The company's year to date growth is 118% with a goal of growing to in excess of 2,200 agents by year end.
"We are excited, not only by our growth, but by the quality of agents that are being attracted to eXp Realty. Increasingly throughout the year, eXp Realty has become the brokerage of choice for top producing agents and teams, and for brokerage owners looking to increase profits, achieve scalable growth, and deliver the opportunity of ownership to the agents in their organization," said eXp Realty CEO, Jason Gesing. "Our agents are entrepreneurial, high-achieving professionals who recognize agent ownership as a fundamental shift in the relationship between the agent and the brokerage. The Company is excited about its current growth trajectory and is committed to continuing to offer a value proposition that is so compelling that it would be professionally irresponsible for a real estate professional to affiliate elsewhere."
The announcement follows the company's Annual Convention which was held in San Antonio Texas and was attended by almost 1/3rd of the agents and brokers licensed with the company at the time.
Russ Cofano, President of eXp World Holdings, stated, "The growth of eXp Realty matches up well with the virtuous cycle of Learn, Sell, Earn and Own and the 'Power of We.' By synergistically aligning the goals of our agents and brokers through this virtuous cycle, together with the unique agent ownership structure that eXp Realty provides, we have uncovered a total value proposition which resonates with real estate professionals but to date, no firm had figured out how to implement. Our growth numbers clearly indicate that we have hit a sweet spot in the industry."
eXp Realty launched in October of 2009 with an aggressive revenue sharing program that pays agents a percentage of gross commission income earned by fellow real estate professionals whom they attract into the Company. In 2013 the Company transitioned into being a public company and in 2014 its initiative of sharing equity with its agents and brokers catapulted it to an accelerated rate of growth and retention.
About eXp World Holdings, Inc.
eXp World Holdings, Inc. is the holding company for a number of companies most notably eXp Realty LLC, the Agent-Owned Cloud Brokerage® as a full-service real estate brokerage providing 24/7 access to collaborative tools, training, and socialization for real estate brokers and agents through its 3-D, fully-immersive, cloud office environment. eXp Realty, LLC and eXp Realty of Canada, Inc. also feature an aggressive revenue sharing program that pays agents a percentage of gross commission income earned by fellow real estate professionals who they attract into the Company. As a publicly-traded company, eXp World Holdings, Inc. uniquely offers professionals within its ranks opportunities to earn equity awards for production and contributions to overall company growth. For more information you can follow eXp World Holdings, Inc. on Twitter, LinkedIn, Facebook, YouTube, or visit eXpWorldHoldings.com. For eXp Realty please visit: eXpRealty.com.
The statements contained herein may include statements of future expectations and other forward-looking statements that are based on management's current views and assumptions and involve known and unknown risks and uncertainties that could cause actual results, performance or events to differ materially from those expressed or implied in such statements. Such forward-looking statements speak only as of the date hereof, and the Company undertakes no obligation to revise or update them. These statements include, but are not limited to, statements about the Company's expansion, revenue growth, operating results, financial performance and net income changes. Such statements are not guarantees of future performance. Important factors that may cause actual results to differ materially and adversely from those expressed in forward-looking statements include changes in business or other market conditions; the difficulty of keeping expense growth at modest levels while increasing revenues; and other risks detailed from time to time in the Company's Securities and Exchange Commission filings, including but not limited to the most recently filed Annual Report on Form 10-K.
Image Available: http://www.marketwire.com/library/MwGo/2016/10/13/11G117986/Images/Russ_Cofano-29032c036fec9851ad1286a99c9fb468.jpg
Image Available: http://www.marketwire.com/library/MwGo/2016/10/13/11G117986/Images/Jason-Gesing-9ca521d6edbe995988949e994fe3b104.jpg