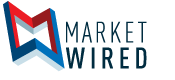 When "it happens to you," Ronald McDonald House Charities is there to Help
/EINPresswire.com/ -- OAK BROOK, IL--(Marketwired - October 13, 2016) - Like many young students in Orland Park, Ill., Laurie Cepkauskas collected pop tabs for the Ronald McDonald House in town. And like her peers, she didn't do it because she knew exactly what the charity was doing, but because that's just what students did.
"I really didn't know anything about it except for seeing kids on the posters," she said. She didn't know that the Houses were for families with sick children who had to come from out of town to get treatment at nearby hospitals.
"Like most people, you don't worry about it until it happens to you."
Then it did.
When Laurie's daughter Emily was just three months old, she had her first open heart surgery. "It meant the world to us that I was able to stay so close to her. Thanks to Ronald McDonald House Charities, Emily was never alone."
Read more about Laurie and Emily's story here.