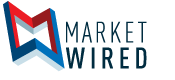 Cryothermic Systems Introduces the Cryothermic Wrap(TM)
/EINPresswire.com/ -- The Cryothermic Wrap Is an Elegant Alternative to Its EMS collar and Allows the Cryo Cooling Elements to Provide Cost-Effective, Non-Invasive and Rapid Cooling in the Hospital Environment
CLEVELAND, OH--(Marketwired - Oct 13, 2016) - On Sunday, October 16, 2016, at the American College of Emergency Physicians Scientific Assembly® in Las Vegas, NV, Booth Number 241, Cryothermic Systems will announce the release of its Cryothermic Wrap. The Cryothermic Wrap is a simple alternative to the Company's Cryothermic Collar and is used in situations where cooling may not require cervical immobilization. The Cryothermic Wrap is made of a soft, flexible, neoprene material which comfortably and effectively holds the proprietary Cryo Cooling Element against the patient's neck. 
As studies have shown, the Cryo Cooling Element can cool patients noninvasively and quickly by 1 to 3 degrees Celsius in less than 30 minutes, and this new configuration is the ideal method to initiate fever control, and to maintain that fever control, in the emergency department, the catheterization lab, ICU and Neuro ICU, especially during the induction phase of the fever. 
"Since we know that fever is an independent indicator of a poor neurological outcome, we were determined to come up with an easy-to-use, elegant method to hold our Cryo Cooling Element in place. The Cryothermic Wrap is that solution," said Mike Bunker, CEO of Cryothermic Systems. "Given the frequency and cost to control fever in brain injured patients, we believe the Cryo Cooling Element, in conjunction with the new Cryothermic Wrap, offers a cost-effective therapy to control the fever spikes that over 70% of all brain injured patients experience during their hospital stay. We are pleased by the reception of our Cryothermic Wrap, and we hope to become the standard of care in early fever control."
Debra Roberts, MD, PhD, Medical Director of the Neuromedical Intensive Care Unit at University of Rochester Medical Center agrees: "With just a few trial uses of Cryo Cooling packs in April 2016, we saved $5400 in our ICU by avoiding the cost of Artic Sun. Cryo is an ideal solution for episodic fevers in our neuro ICU patients, especially for sub arachnoid hemorrhage and intra-cranial hemorrhage patients." Dr. Roberts went on to state that "other benefits of the cryopacks were ease of deployment -- nursing loves them. They are effective at fever reduction in patients with intermittent fever and save on need for definitive cooling techniques like Arctic Sun. Also, the patients do not shiver, which is a major problem with some of the temperature management devices available. This not only saves us on the cost of the cooling device but also on the multiple medications that are no longer needed for shiver control. An added bonus is that the patient does not require deep sedation and the neuro exam can be followed more easily."
If you are attending ACEP 2016 in Las Vegas and would like more information on the new Cryothermic Wrap, or for an opportunity to evaluate the Cryo Cooling Element, please stop by Booth Number 241. If you are not attending ACEP 2016 and you would like more information, please email us at info@cryothermicsystems.com.
About Cryothermic Systems
Cryothermic Systems is a privately held medical device company focused on developing innovative cooling therapies. The company's flagship product, the Cryothermic Cooling Pack, is a simple, cost-effective temperature management solution. For more information on Cryothermic Systems, Inc., visit www.cryothermicsystems.com, or email us at info@cryothermicsystems.com.